Autoneum invested in further expanding its market and innovation leadership in acoustic and thermal management for vehicles, despite the challenges the global automotive industry continued to face in 2022. In addition to expanding its noise-insulating components to new applications around electric drives and installing a state-of-the-art cold chamber at its Swiss headquarters in Winterthur, Autoneum took another important step toward a sustainable future of mobility with the launch of its innovative, fully recyclable 100% polyester carpet systems. Furthermore, various plant anniversaries as well as numerous customer awards testified to the long-standing expertise and operational excellence at Autoneum's more than fifty production facilities worldwide.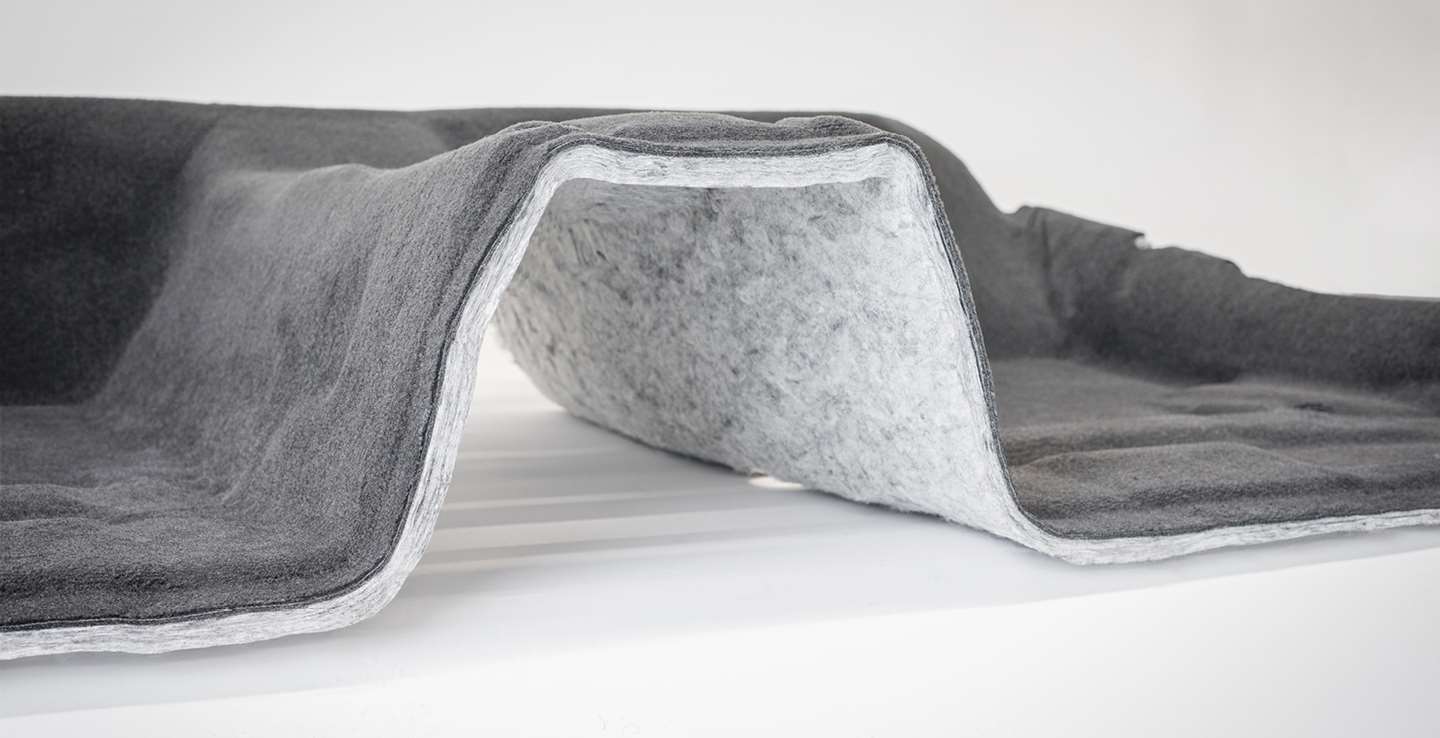 100% polyester – 100% recyclable
100% polyester, zero waste production, fully recyclable – Autoneum's new monomaterial needlepunch and tufted carpet systems are setting sustainability standards. The innovative carpet systems build on the Company's existing environmentally friendly Pure technologies, such as Relive-1, Di-Light and Hybrid-Acoustics PET. In addition to the high recycled raw material content of the carpets, their latex-free manufacturing process requires significantly less energy and no water at all. With its fully recyclable carpet systems, Autoneum enables vehicle manufacturers to tap into previously unexploited potential for end-of-life recycling of electric vehicles, thus offering customers what they need today to achieve their sustainability targets tomorrow.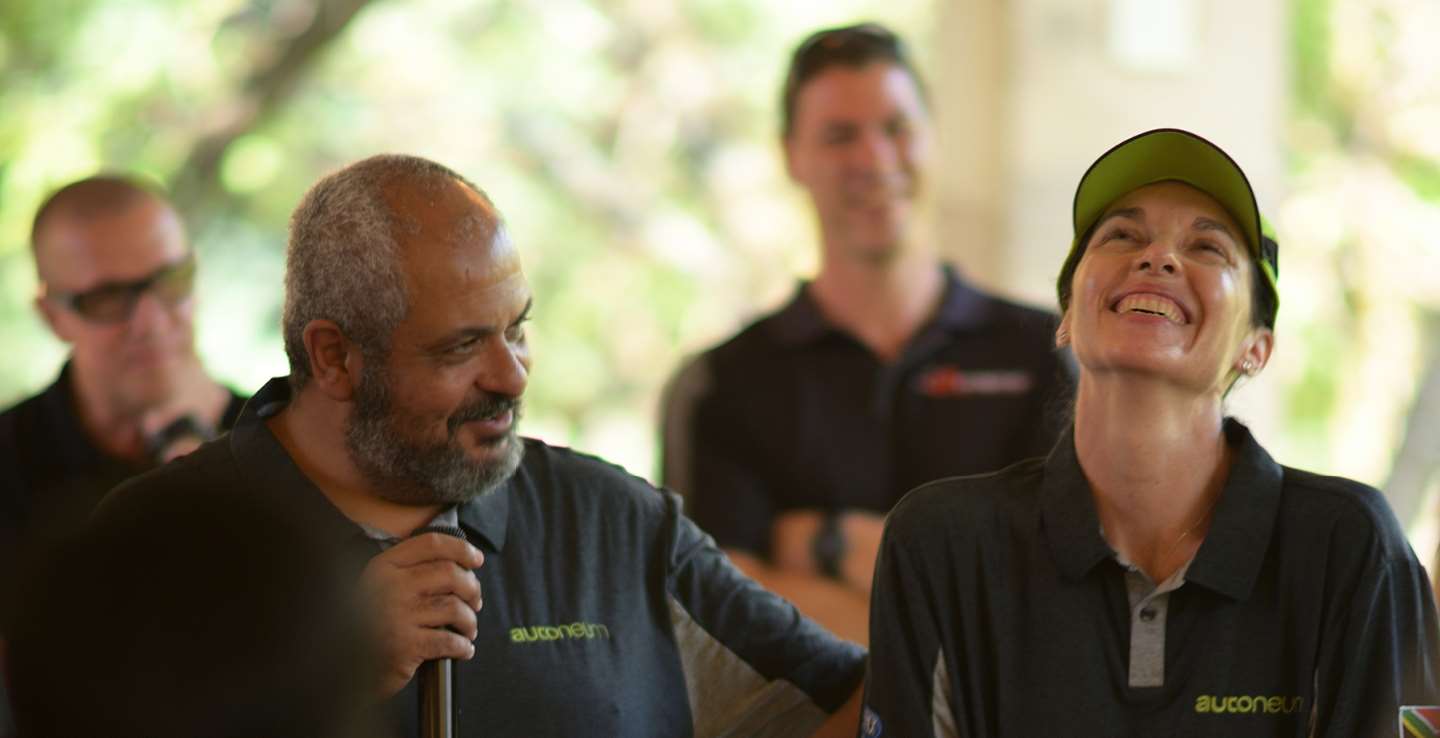 Silver anniversary in Rosslyn
A quarter-century ago, Autoneum's joint venture plant in the South African city of Rosslyn opened its doors. The joint venture with Feltex Automotive was officially formed in July 1997. However, the collaboration between the two automotive suppliers goes back as far as the 1980s, when Autoneum – at that time still as a division of the Rieter Group – supported Feltex in manufacturing dampers. But it was Autoneum's expertise in producing lightweight, noise-reducing heatshields which laid the foundation for the plant's 25-year success story. Today, the site also manufactures LFT (long-fiber thermoplastic) components such as underfloor and under engine shields and also trades in inner dashes and wheelhouse outer liners produced in the plants of its joint venture partner. Numerous awards from long-time customer Toyota and successful cooperation with some of the world's largest German and Japanese vehicle manufacturers attest to the high-quality performance of the plant's approximately 70 employees. Congratulations, Rosslyn, on this important milestone!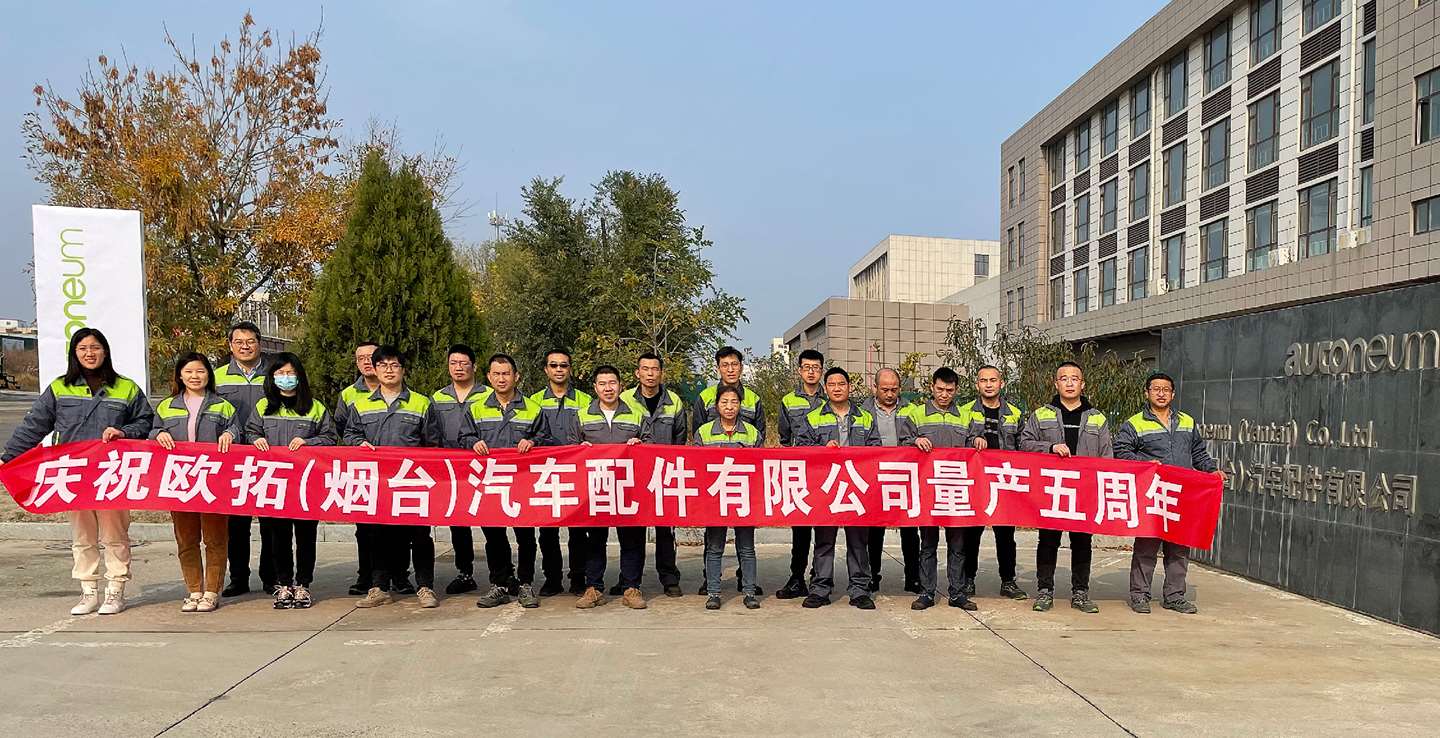 5 years of Yantai
Five years ago, Autoneum opened its plant in the eastern Chinese city of Yantai to meet increasing demand in the world's largest automobile market. The location was inaugurated on November 9, 2017 and today supplies Chinese and South Korean customers with needlepunch carpets and inner dashes. In 2022, the plant produced, assembled and delivered a total of approximately one million interior components. Yantai was Autoneum's seventh plant to open its doors in China and the location was also the first to be honored by General Motors' Chinese joint venture Shanghai GM Dong Yue with the Best Supply Chain CAC (Customer, Agility, Collaboration) Award 2020 for its excellent performance in on-time delivery, service quality and supply chain management. Today, Yantai is one of ten Autoneum locations in China, including joint ventures, and thus part of the Company's well-established local production capacities. These serve as the solid basis for further expansion and the continuous increase of market share in this global key market.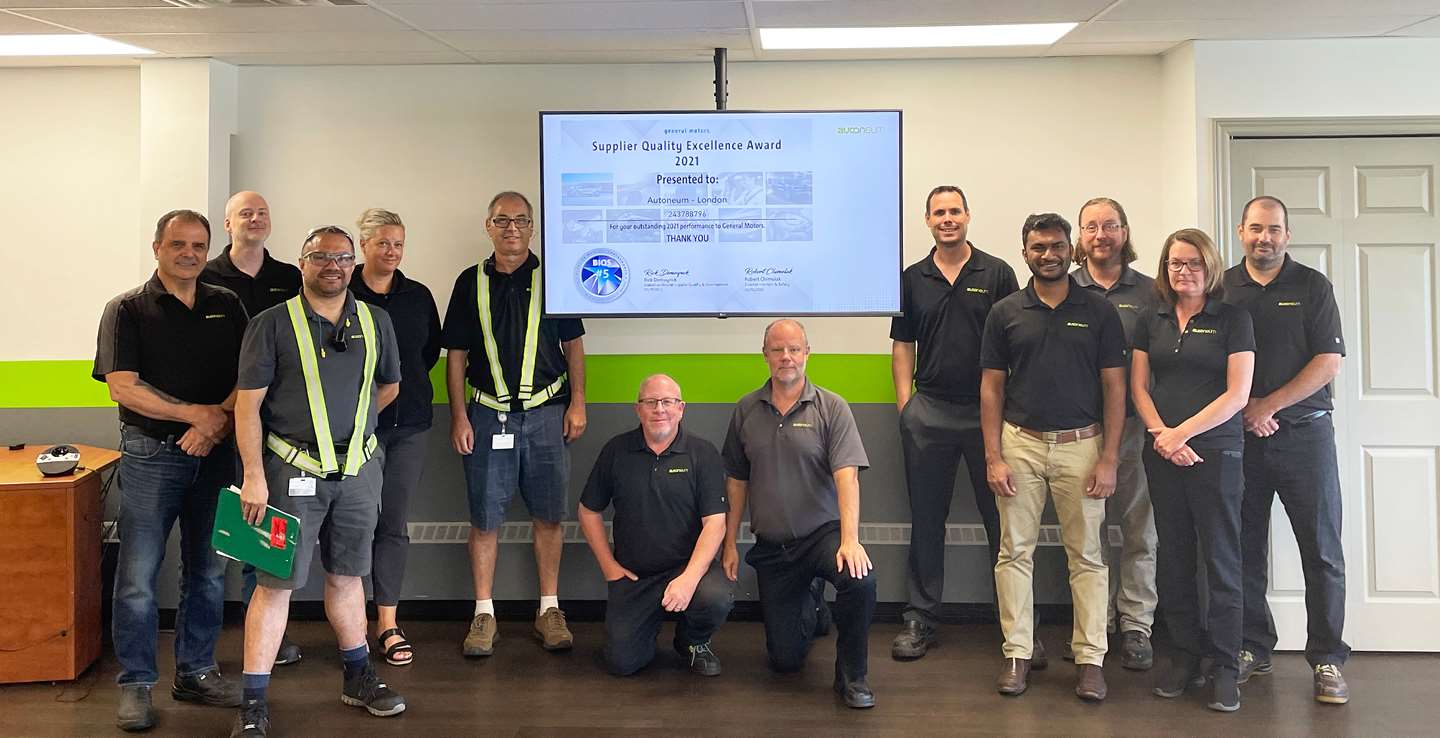 The customer award goes
to …
Customer awards are an important means of validating the outstanding performance of Autoneum plants with regard to product and process quality. In 2022, numerous vehicle manufacturers across the globe again acknowledged Autoneum's operational excellence. Long-standing customer General Motors (GM) honored various plants in North and South America with the Supplier Quality Excellence Award for their extraordinary achievements in quality performance and customer service. The plant in Bloomsburg, USA, was selected as one of GM's top-performing supplier manufacturing locations for the fifth time since 2014, while Autoneum's Canadian locations in London and Tillsonburg received the award for the third consecutive year and the fourth and third time, respectively; for Gravataí, Brazil, it was the second recognition of this kind. Autoneum's Chinese joint venture plant in Guangzhou received Toyota's Superior Quality Award, and Volvo honored the plant in Sevelen, Switzerland, with its Quality Excellence Award and the location in Taicang, China, with the Excellent Supplier Award for Performance Improvement. In addition, Autoneum's Czech location in Choceň received its first Jaguar Land Rover Quality Award.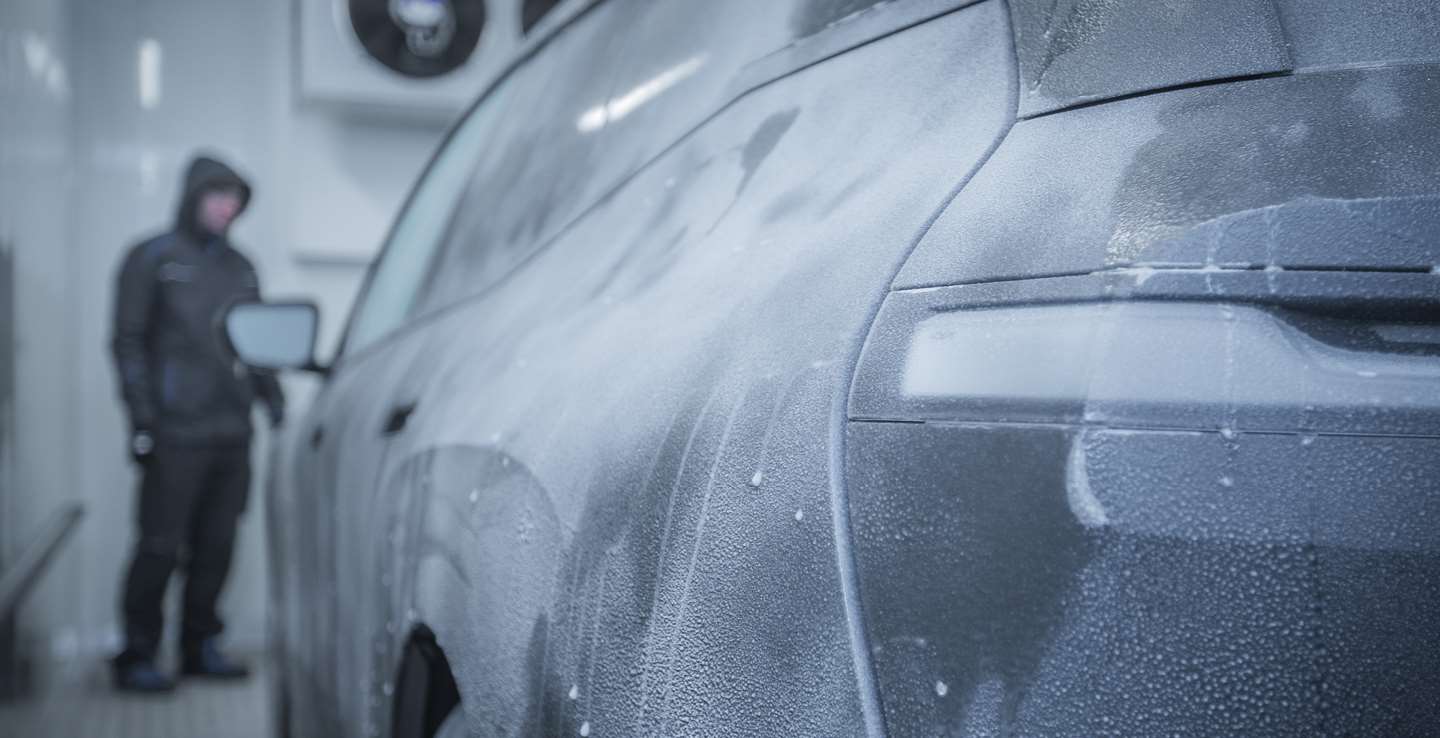 Hot topic for e-mobility
With a new state-of-the-art cold chamber at its headquarters in Winterthur, Switzerland, Autoneum is further expanding its capabilities and innovation leadership in vehicle thermal management. The tests and measurements of entire vehicles carried out in the chamber enable the Company to optimize existing technologies as well as simulation and engineering services and to adapt them to the changing thermal requirements of electric vehicles. With its tailor-made thermal management systems, Autoneum supports vehicle manufacturers in improving energy efficiency and thus battery performance and range, as well as the thermal comfort of occupants in e-cars. The new state-of-the-art test facility thus enables Autoneum to support its customers even more comprehensively in mastering the latest challenges in thermal management of electric vehicles in the future.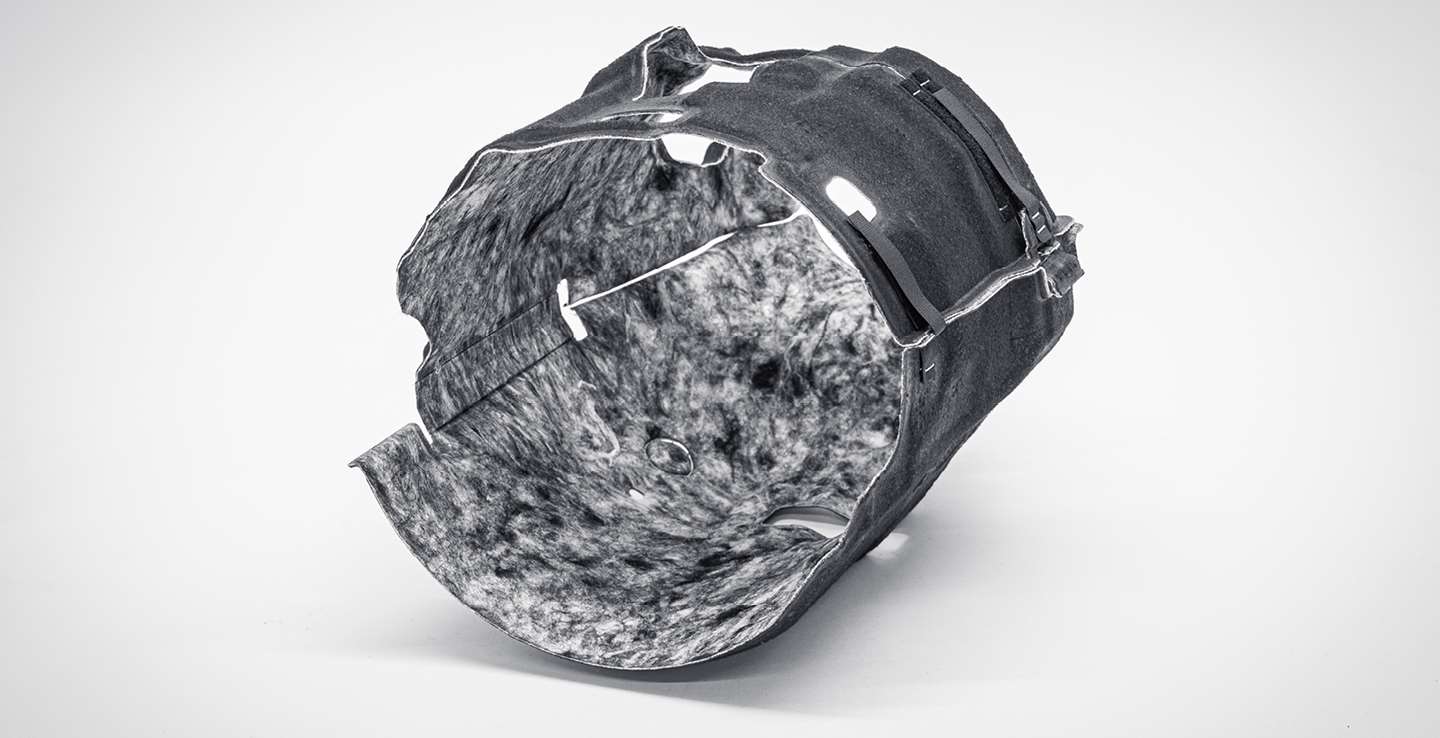 Noise protection
for electric drives
With the share of pure electric cars in Autoneum's revenue growing fast, the Company is continuously optimizing its product portfolio for this vehicle category. With regard to automotive acoustics, disturbing noises such as the high-frequency sounds of e-motors and other electric devices and the whining noise of the gearbox pose new challenges for vehicle manufacturers. Anticipating the resulting increasing demand for sound-reducing components in both the front and rear of e-cars early on, Autoneum has extended its proven concepts for noise protection in the engine bay to new tailor-made applications related to electric drives. With its particularly sustainable, textile Pure technology Hybrid-Acoustics PET, and the two foam alternatives Hybrid-Acoustics FLEX and Fit FLEX, the Company offers three standardized technologies that are produced waste-free and reduce noise directly at the source. Offering both fiber- and foam-based products allows Autoneum to flexibly respond to customer preferences and needs in terms of material composition, sustainability, acoustic concept and cost.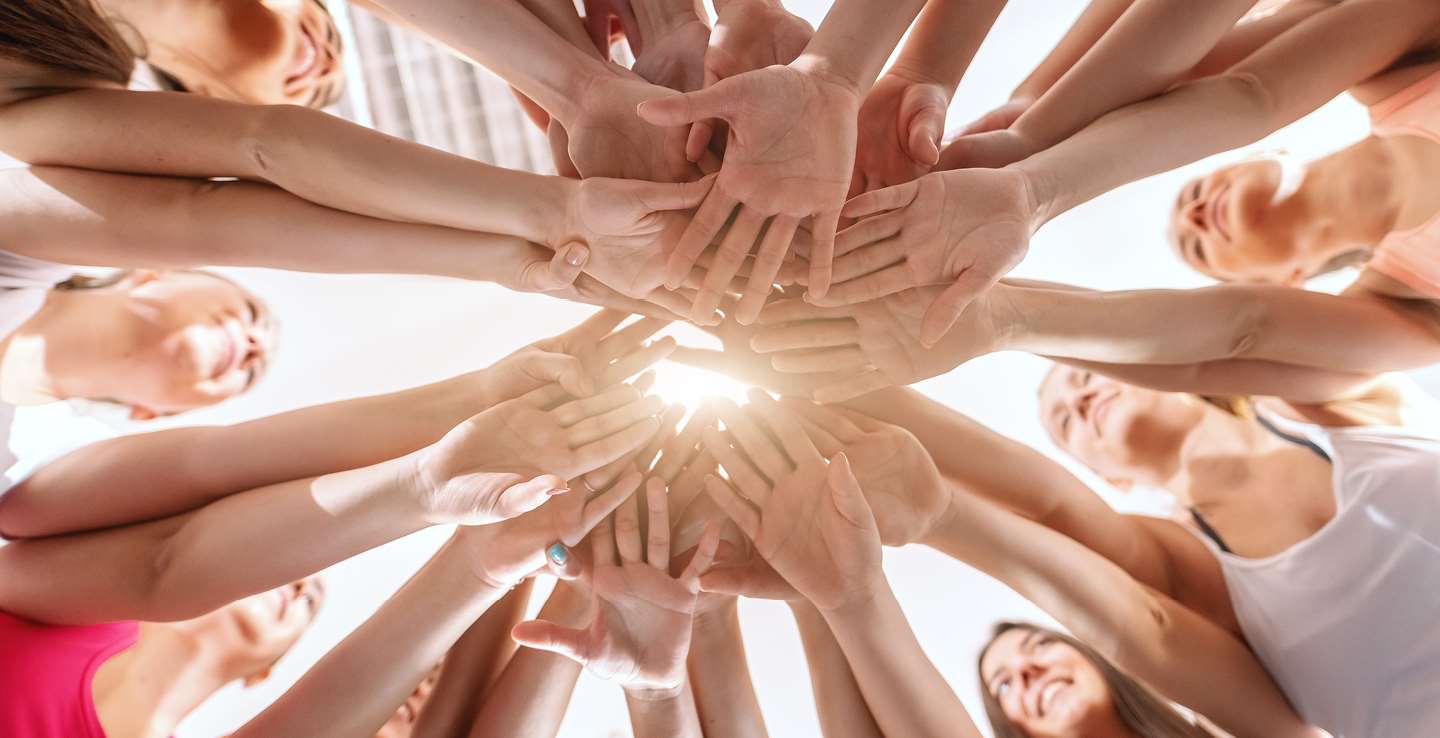 Autoneum Women's Network
Autoneum took International Women's Day on March 8, 2022 as an opportunity to launch the first in-house Women's Network. In this way, the Company offers female employees worldwide a platform to better network with each other, share experiences and knowledge and inspire each other in the cross-regional and cross-functional exchange of ideas. In 2022, two presentations were organized, followed by roundtable discussions on topics such as career development, work-life balance and female leadership. In addition, the Autoneum Women's Network organized a voluntary peer networking program. As a Company with operations spanning four continents, Autoneum employs people from a large variety of national, ethnic, cultural and personal backgrounds. Diversity & Inclusion go hand in hand with Autoneum's corporate value of "living a global spirit" and are part of the Company's Advance Sustainability Strategy 2025.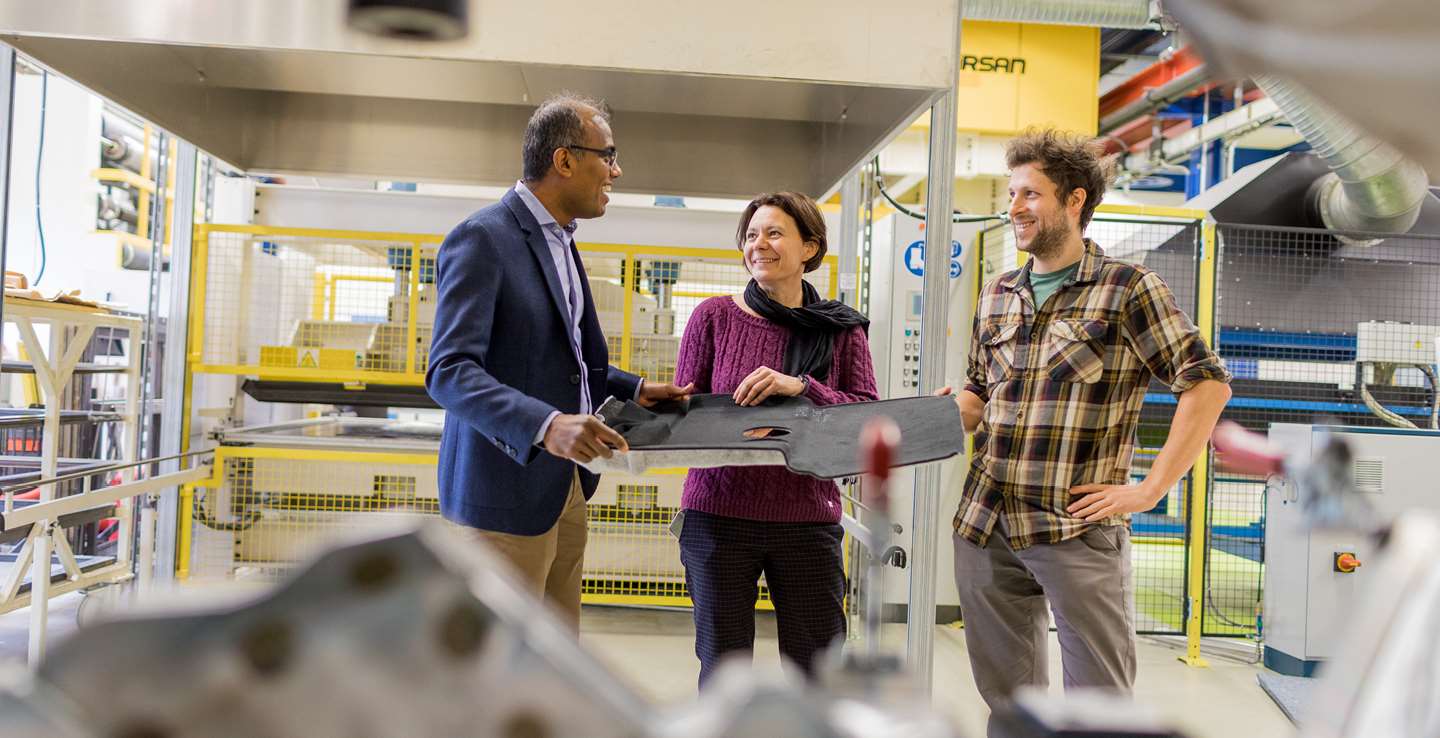 Expert Networks
Founded in 2013 by Autoneum's Research and Technology department, Expert Networks bring together cross-functional experts from all locations to share best practice examples and drive standardization in materials, products and processes. Each network has between 15 and 30 members, with some experts joining more than one network. These include materials, product, process, manufacturing, simulation, acoustics and quality engineers, as well as purchasing specialists. An important task of the teams is to identify the best raw materials and suppliers that will enable Autoneum to manufacture products with a lower carbon footprint. For example, the Carpet and Felt & Fiber networks are working to promote the use of yarns and fibers with increased recycled content, such as those used in products like Relive-1 and Di-Light. The nine expert networks, with a total of 140 members, are each headed by a proven expert. Their activities in 2022 focused primarily on optimizing material utilization and increasing the recycled content in products.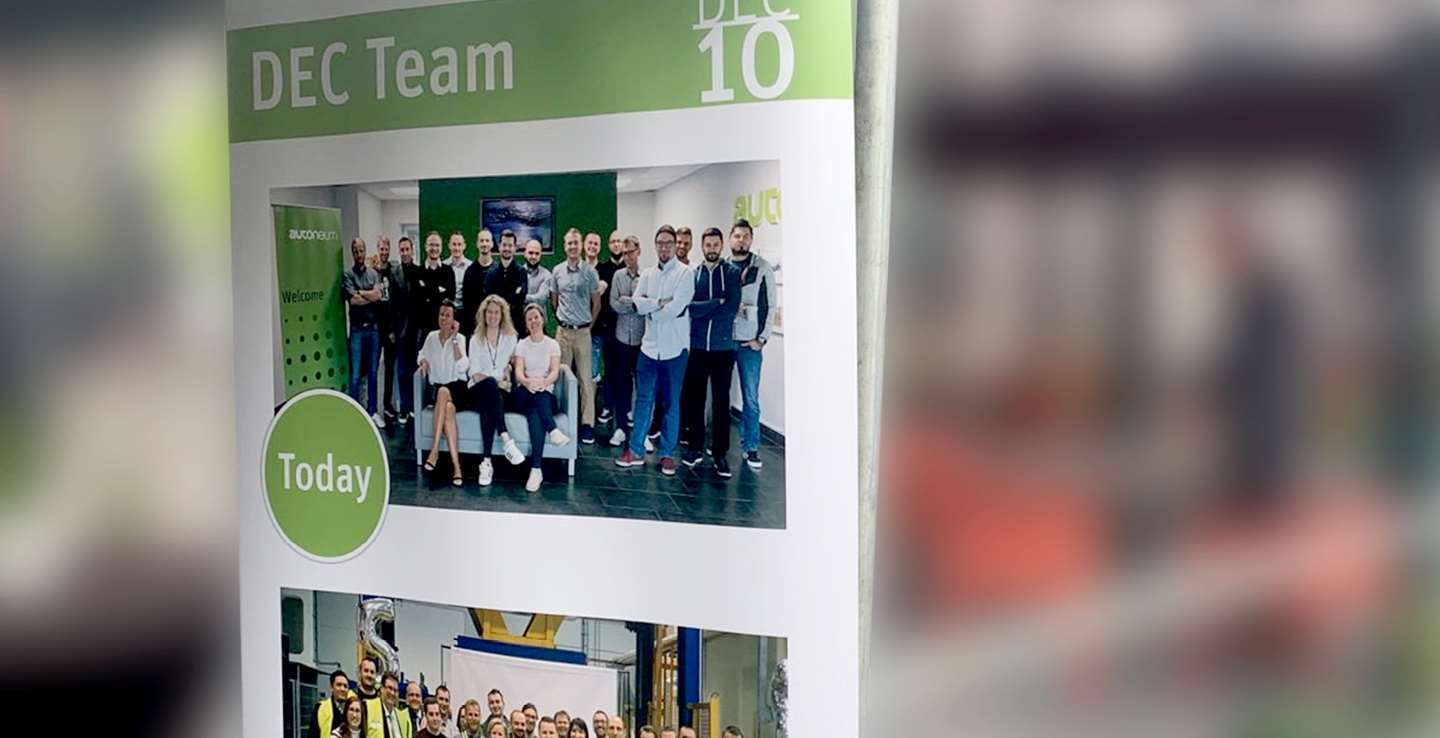 10 years of Development Center Katowice
Autoneum's Development Center in Katowice, Poland, celebrated its tenth anniversary in September 2022. The center's history began with just five employees who invested their time and expertise in acoustic and thermal management to develop interior components for one of the largest German vehicle manufacturers. A decade later, the Development Center in Katowice employs 45 engineers and other staff in various roles. The center in Poland is one of a total of seven Autoneum Development Centers in Europe, North and South America, and Asia. The facility has a prototype workshop and a measurement laboratory where the Company's own experts develop, test and produce customized lightweight components for the engine bay and vehicle interior.