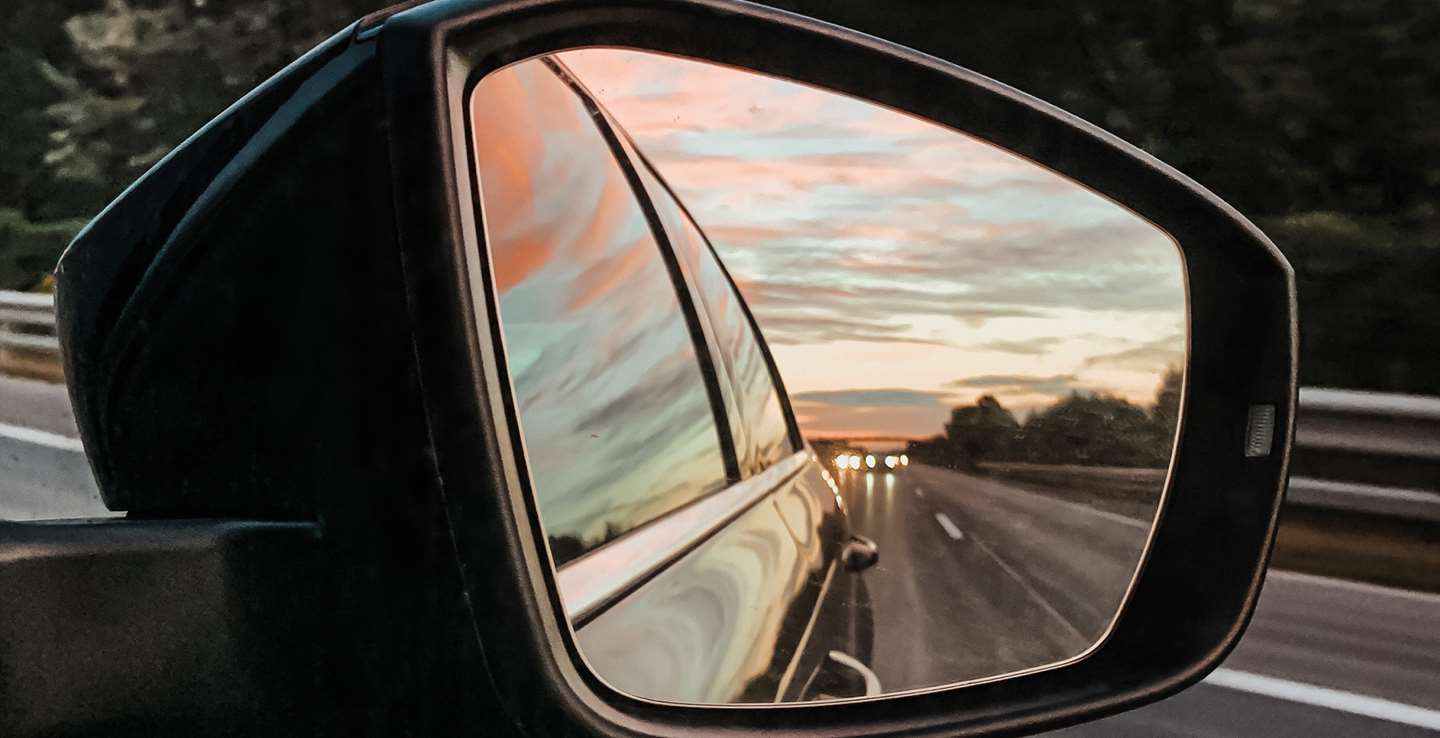 2021 was another challenging year for the entire automotive industry. For Autoneum, which celebrated its ten-year anniversary as an independent, stock-listed company, it was simultaneously an occasion to look back with pride on the successes over the past decade. Autoneum also continued to drive forward with topics such as sustainability, innovation, and performance at all locations during its anniversary year. With its alternative backcoating (ABC) process for even more environmentally-friendly needlepunch carpets and the felt-based sound-absorbing and sustainable Flexi-Loft technology, the Company brought further innovations for vehicles of all drive types to market. Numerous customer awards in 2021 once again confirmed Autoneum's operational excellence!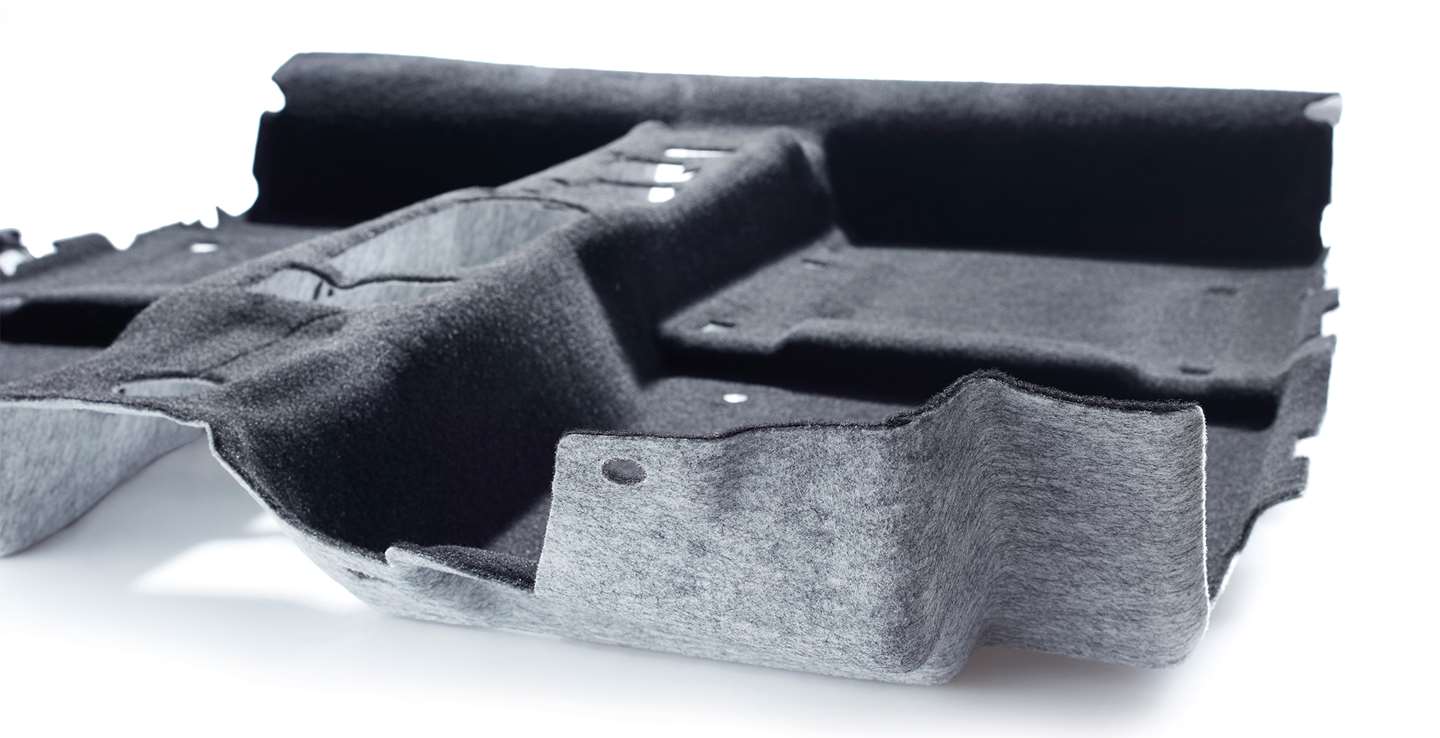 The ABC
of sustain-ability and innovation
ABC – as simple as the name may sound, it's crucial for our environment. At Autoneum, the three letters stand for "alternative backcoating", an innovative process in which thermoplastic adhesive is used to coat carpets. The thermoplastic mono-material is easier to recycle than traditional latex backcoatings, and applying the adhesive using the ABC process also requires less energy and can be carried out entirely without water, unlike the treatment of latex-based materials. This further improves the environmental performance of Autoneum's needlepunch carpets, which already contain a high share of recycled PET. ABC: Another way that Autoneum spells sustainability.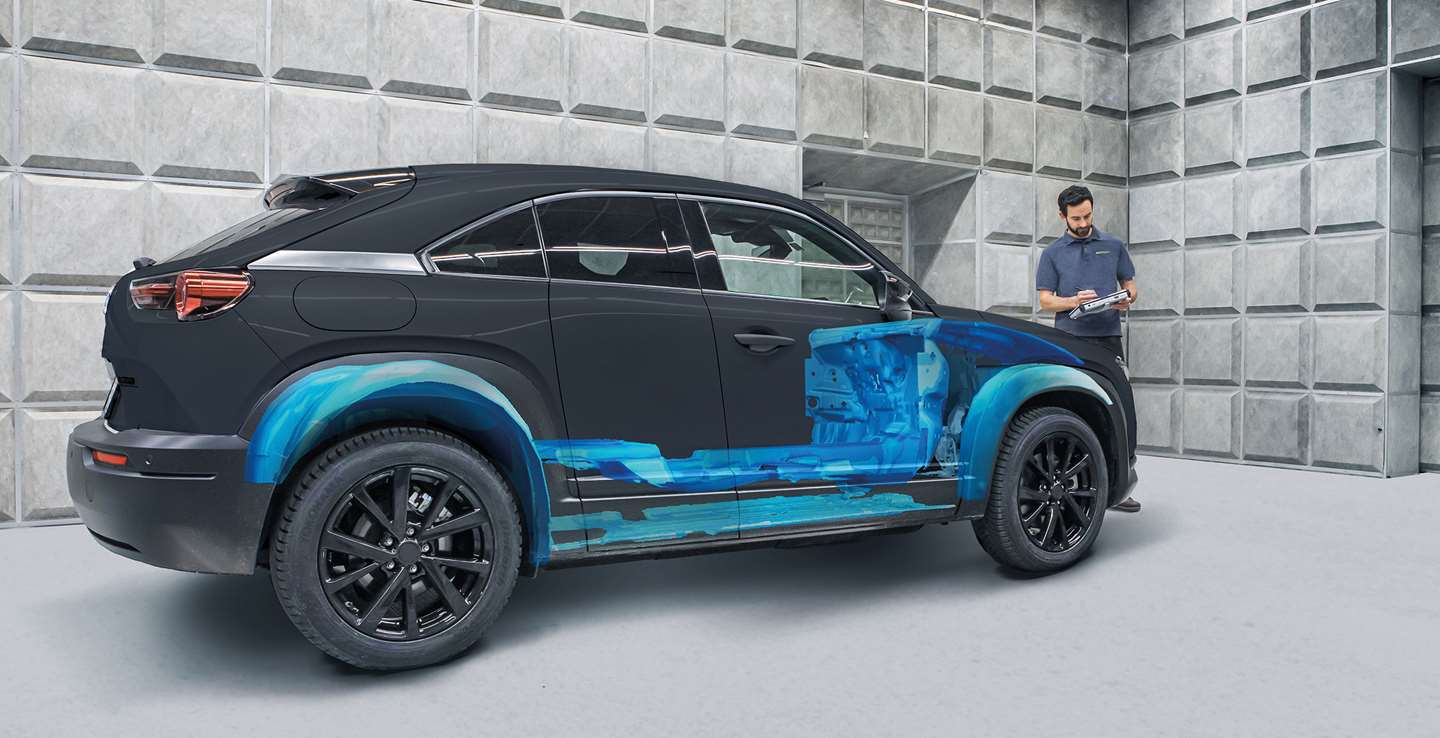 Automotive Acoustics Conference 2021
To what extent are alternative drives changing the requirements for the acoustic design of vehicles? And what role will artificial intelligence play in improving driving comfort in the vehicle of the future? These and other questions were the focus of the Automotive Acoustics Conference 2021. For the first time in its history, the renowned international conference for vehicle acoustics was conducted digitally under the scientific leadership of Autoneum – and the alternative format proved to be popular. More than 270 participants from 23 countries watched the livestreamed presentations and took advantage of the opportunity to have discussions with leading industry and acoustics experts in virtual exhibition and networking spaces.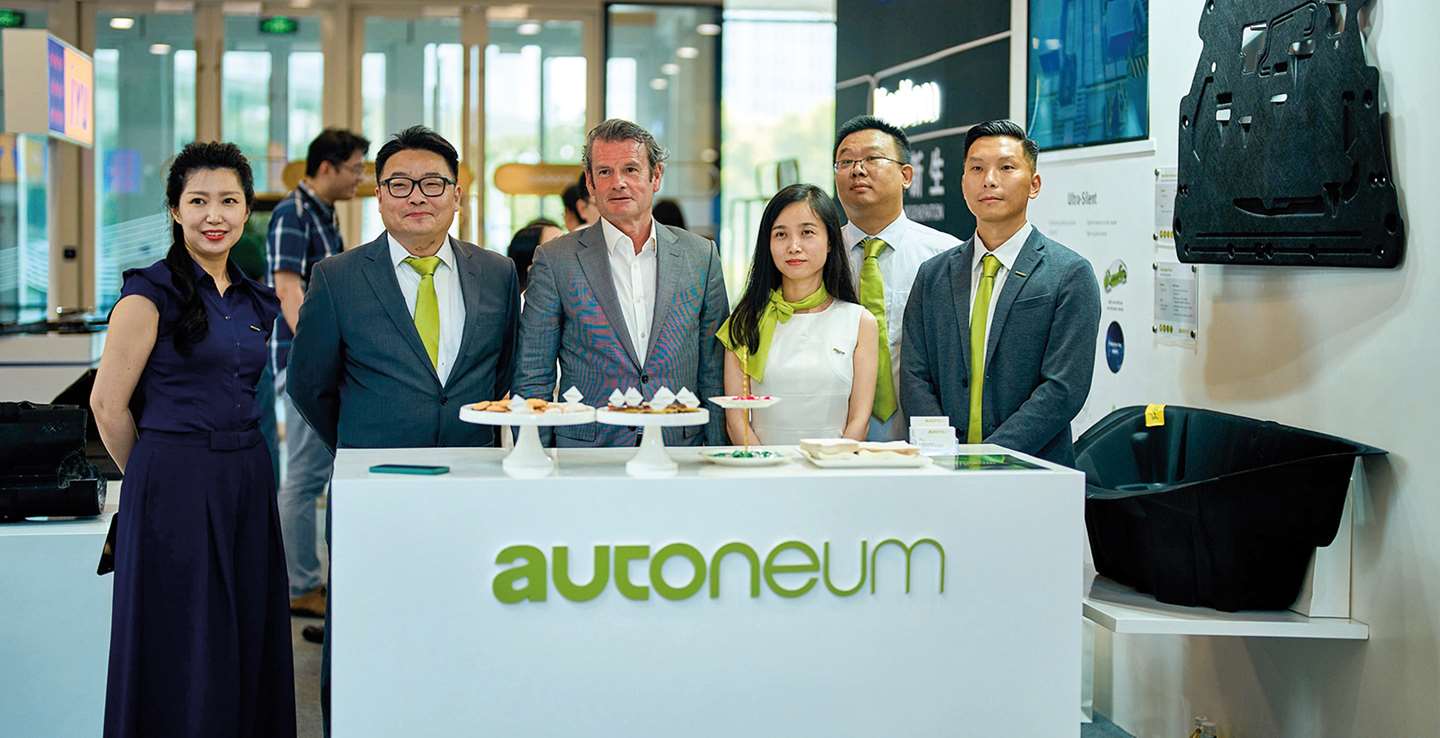 China – towards a green future
With the rapidly increasing presence of vehicles in highly dense cities, the issues of sustainability and environmentally-friendly production in China are becoming more important. In 2021, Autoneum Guangzhou, China, received the Green Business Award from the South China Chapter of the Chamber of Commerce of the European Union in China. The award recognizes the excellent work and the contribution of the joint venture plant to sustainability and environmental protection. In addition, on Volvo Cars Asia Pacific Sustainable Development Technology Day in Shanghai, Autoneum presented its sustainable products: from Theta-FiberCell under engine shields to e-motor encapsulations made of Hybrid-Acoustics PET to Di-Light-based carpets. With new recyclable and environmentally-friendly products, such as the Ultra-Silent-based front trunk – or "frunk" – Autoneum won important customer awards in 2021 in the quickly growing electromobility market China.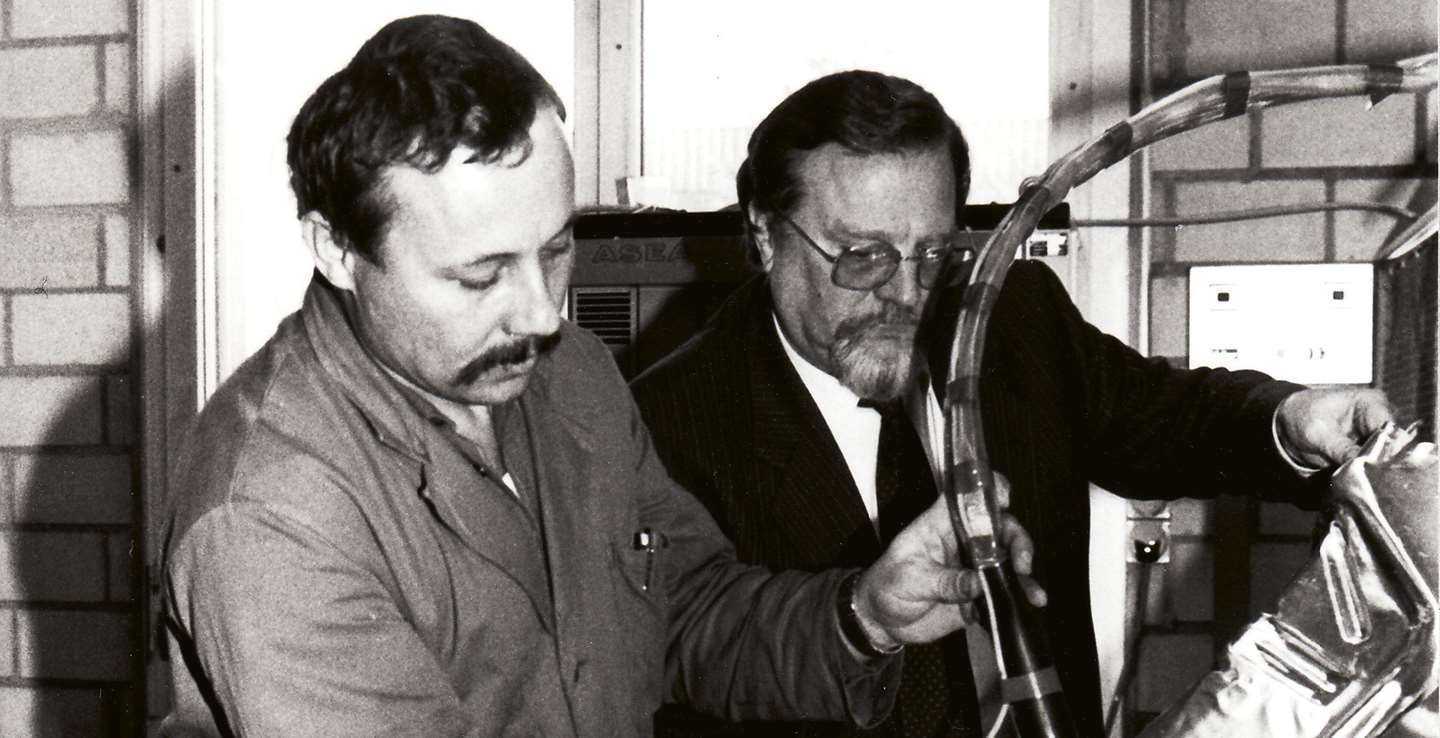 A golden anniversary
Autoneum's Swiss plant in Sevelen was founded in 1971. The plant has grown continuously since then and always delivered high-quality and profitable results, even during times of crisis. The history of Sevelen is impressive: In 1987, the plant was recognized as the largest producer of heatshields in Europe. In Sevelen, Autoneum was the first automotive supplier in the world to introduce a D-LFT production facility (direct long fiber thermoplastic) and it has been since considered a pioneer in aerodynamic underbody shield technology. In 2012, the name of the plant was changed from Rieter Automotive to Autoneum Switzerland Ltd. Sevelen has since been considered a globally leading competency center for underbody technology and development, which produces around 400 different series products and 600 spare parts, largely for premium vehicle manufacturers!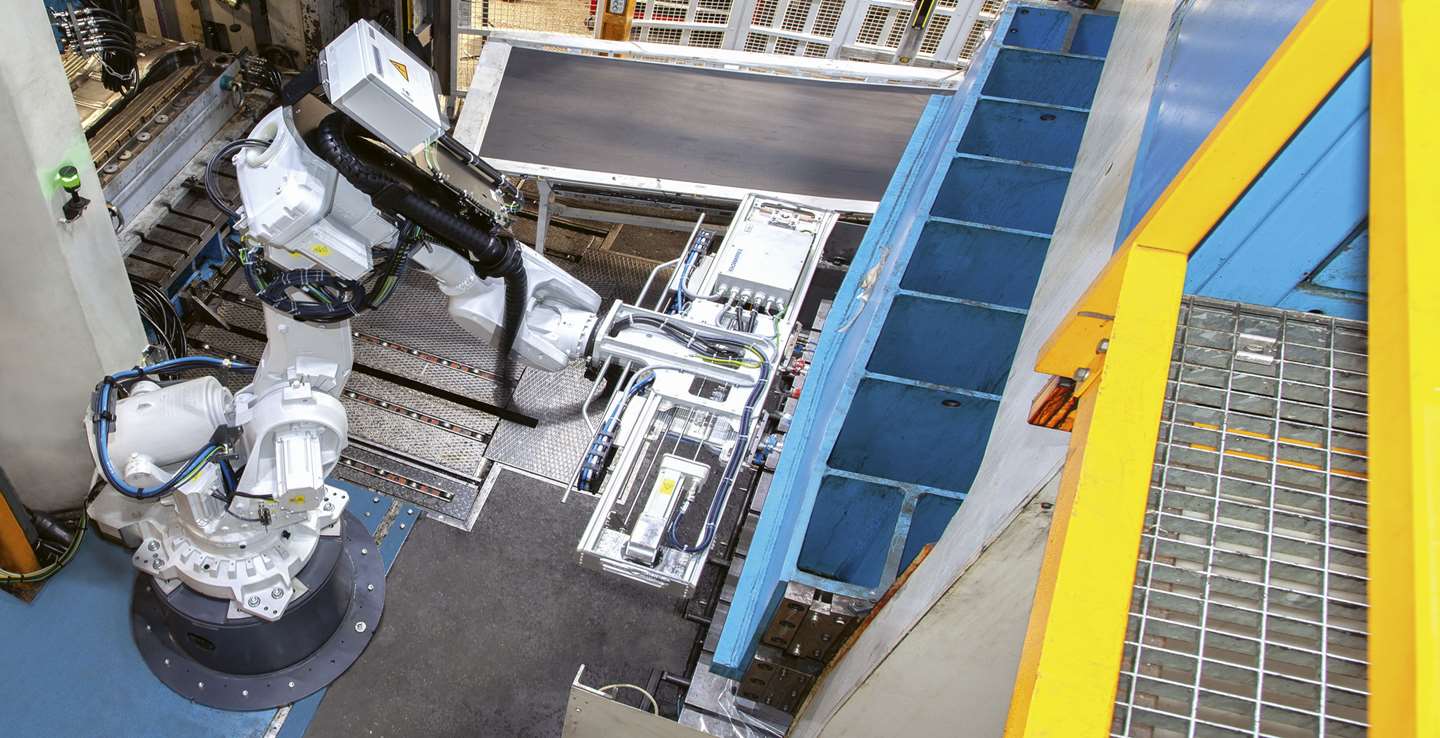 Moving toward automation
Autoneum received a number of customer awards once again in 2021 for its excellent product quality and its efficient and seamless supply chain management. In order to further improve efficiency at its plants, Autoneum drove forward the digitalization on the operating level as part of the Manufacturing Execution System (MES). MES was introduced successfully in the previous year and is an important milestone that makes it possible to measure the efficiency of all plants online and immediately identify and correct process deviations. This is an important prerequisite for the continuous improvement of operating efficiency. Based on the clear advantages that were measured in the various pilot plants over the past two years, the MES project gained momentum and the rollout was accelerated in 2021. In addition, projects to automate logistics using driverless transport systems (DTS) were implemented at several plants. Furthermore, several pilot initiatives to introduce automated controls using radio frequency identification (RFID) have been implemented. With the new systems, Autoneum is systematically driving forward the automation of production and taking important steps toward Industry 4.0.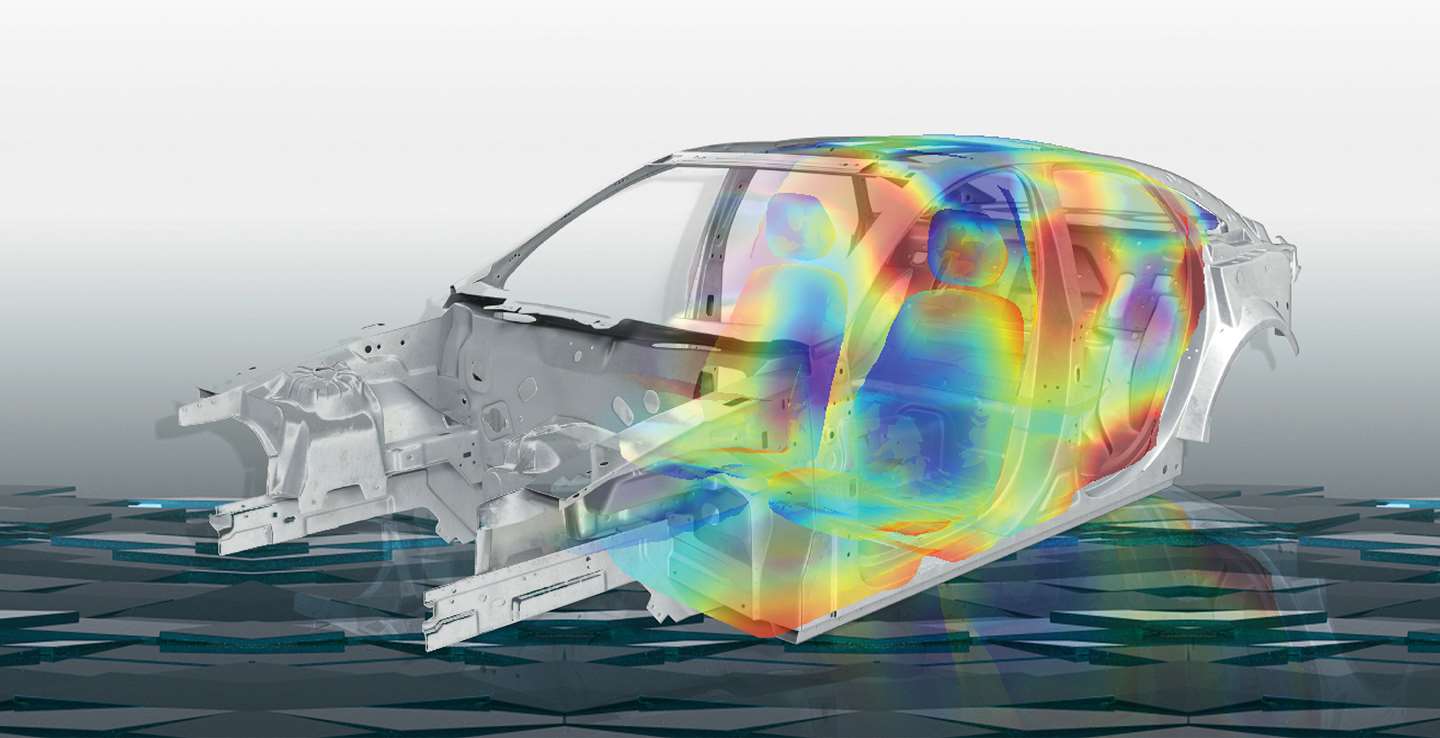 Global standard in acoustics design
In 2021, Autoneum continued to invest in the further expansion of its innovation leadership in acoustic and thermal management for vehicles. Thanks to a partnership with software company Free Field Technologies (FFT), Autoneum's validated methodology for the prediction and insulation of structure-borne noise has been incorporated into the market-leading simulation software for acoustics and vibroacoustics since 2021. This will thus be more easily available for vehicle manufacturers and become the global standard for improving NVH (noise, vibration, harshness) characteristics. The precise prediction of the acoustic performance of vehicles early in the development process not only allows to significantly reduce design and lead times, but also to optimally balance weight, performance and cost of noise-insulating components.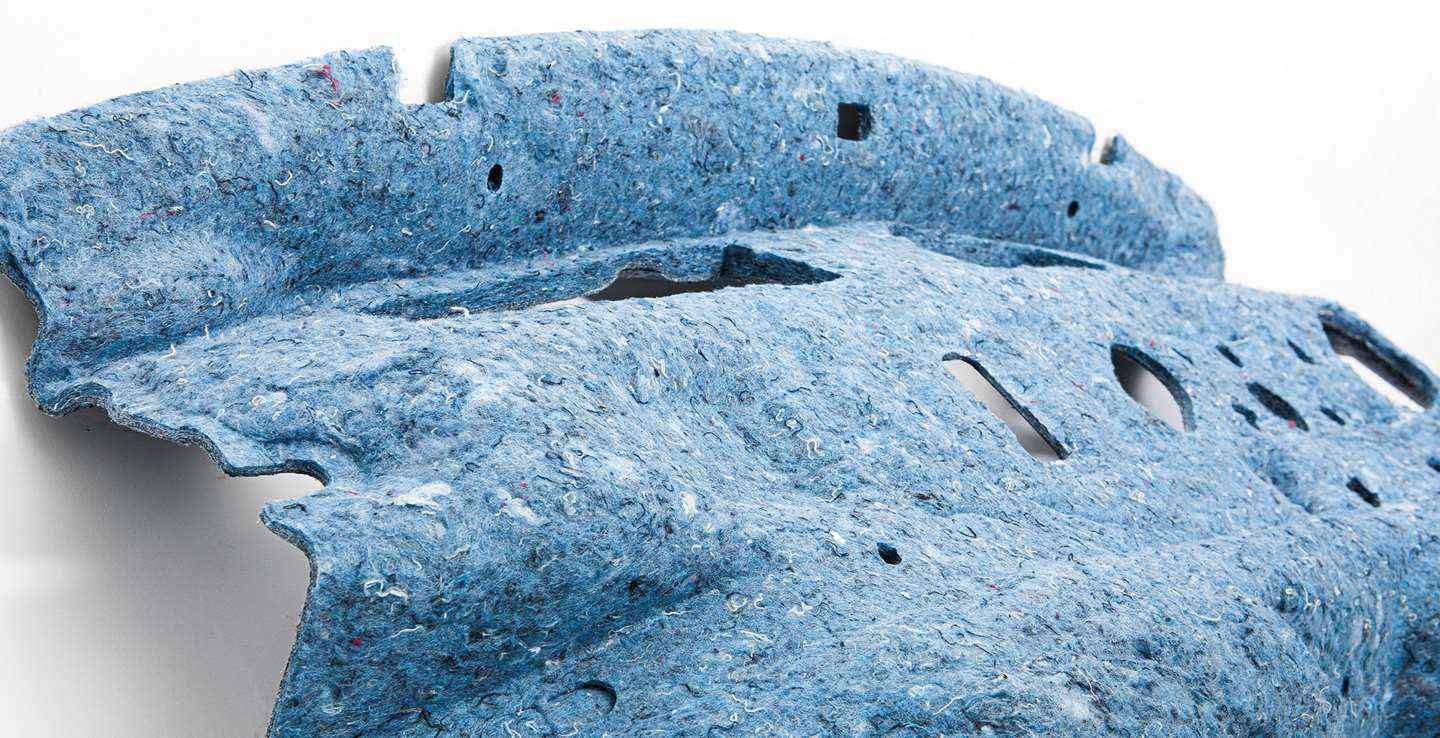 Flexi-Loft – sustainable noise protection

First-class acoustic performance, geometric flexibility, and excellent environmental performance. The numerous advantages of Flexi-Loft are thanks to its unique combination of at least 50% recycled cotton and polyester fibers. The felt-based technology reduces the weight of components for the vehicle interior considerably and simultaneously enables a precise adjustment to even complex shapes. Thus, Flexi-Loft improves the sound-absorbing characteristics of inner dashes and carpets – but that's not all. The technology is also extremely versatile and, together with existing acoustic concepts, such as Hybrid-Acoustics and Prime-Light, it offers a light, adaptable, and sustainable alternative to traditional felts and foams.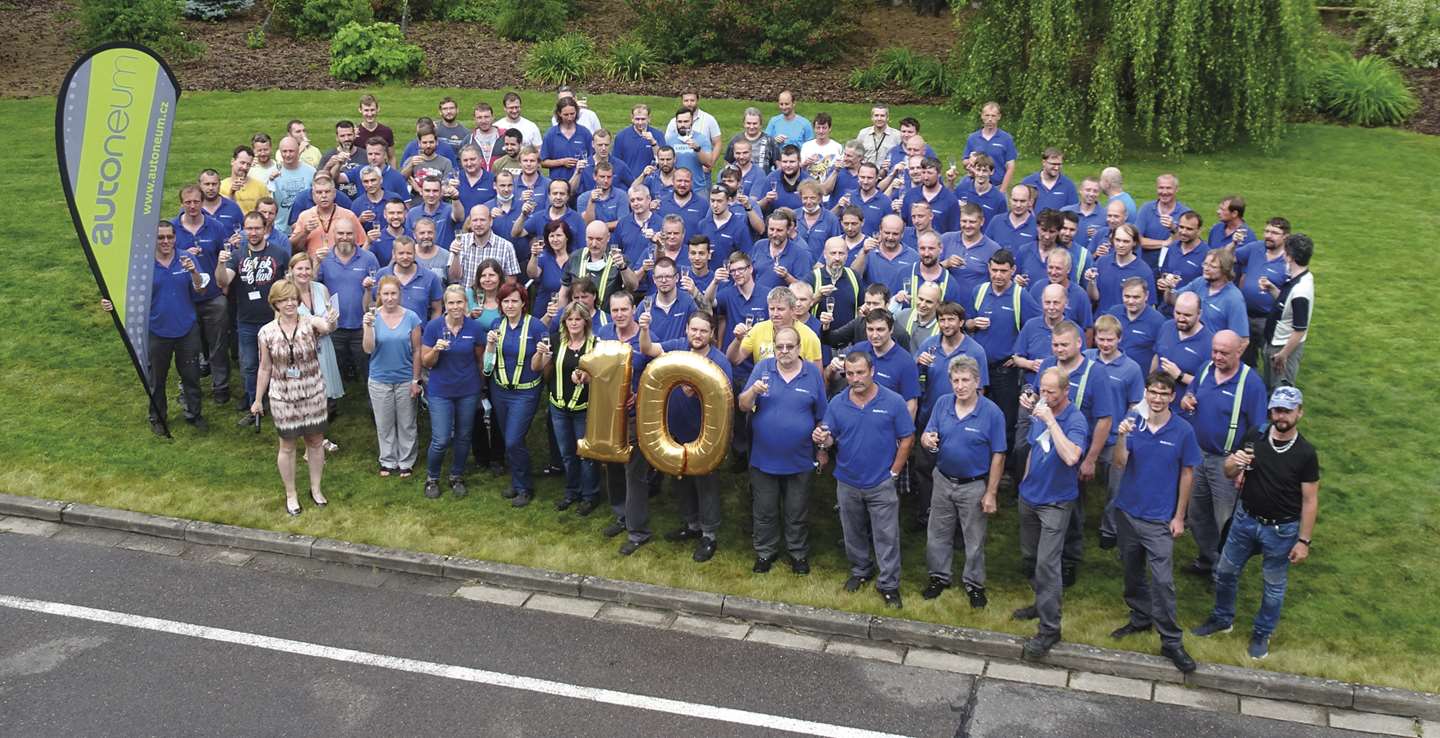 10 years Autoneum
Autoneum became an independent, stock-listed company on May 13, 2011. But its roots extend further back, to the year 1901 – when Martin Keller founded a trading company for paints and coatings, before entering the automotive market as a pioneer in vehicle acoustics nearly 50 years later. The acquisition of Unikeller AG – which was then renamed Rieter Automotive Systems – by engineering company Rieter in 1984 laid the foundation stone for Autoneum.
The move toward independence ten years ago enabled Autoneum to be more agile on the market and to focus more on the automotive industry. Thanks to the high quality, delivery, and performance level, the Company has succeeded in expanding its innovation and market leadership in acoustic and thermal management for vehicles during this decade. In addition, Autoneum has grown in Eastern Europe, Asia, and America and standardized its business and production processes globally. All of its plants are in geographically favorable areas, close to automobile manufacturers' plants, enabling short transport routes and customer proximity. Autoneum is now a young and dynamic company with a unique identity as an established brand in the industry.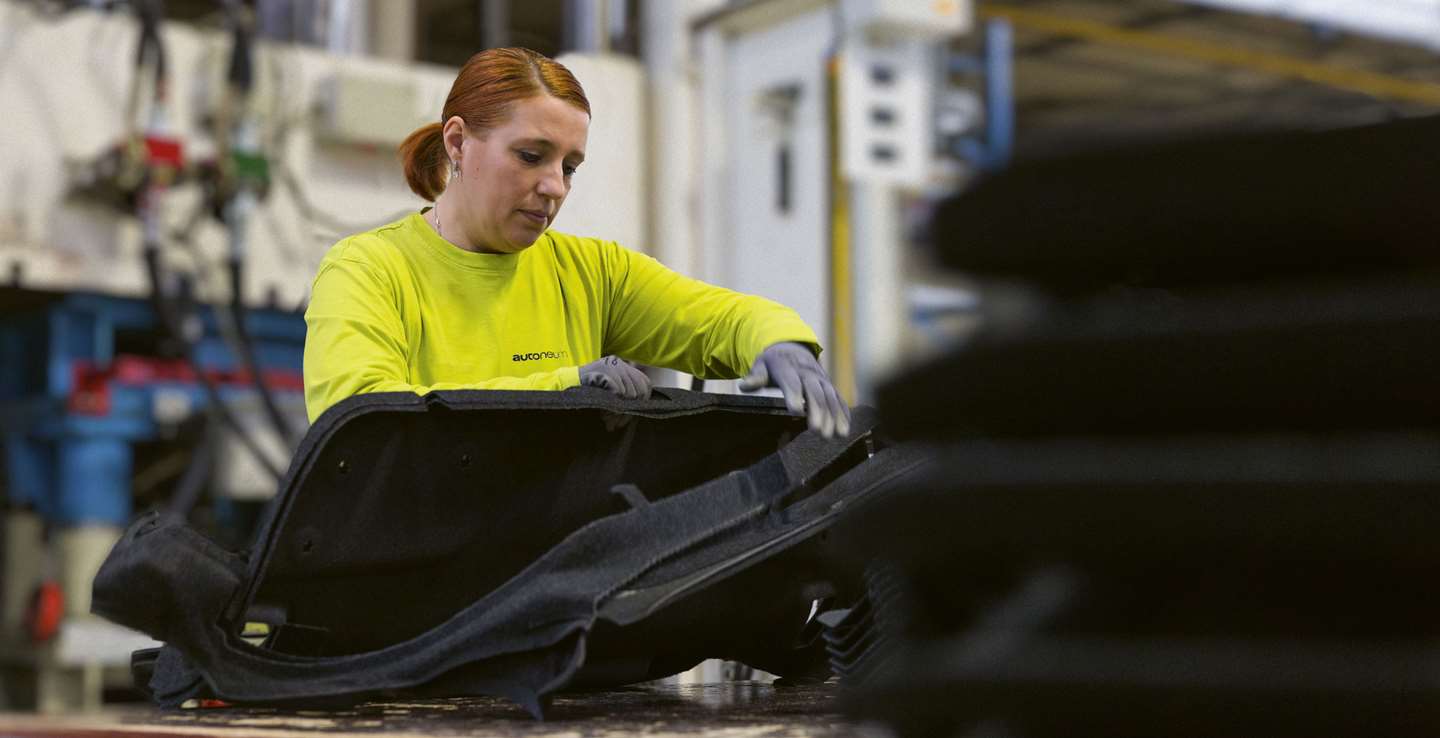 Lean manage-ment in Genk

Customer awards are a special recognition of the employees of Autoneum and tangible proof that the quality standards implemented internally also have the desired effect externally. The award as Toyota's overall European champion for "Best Material & Information Project 2020/21" was a special honor for the plant in Genk this year. The award honors the special performance of suppliers for the continuous improvement of efficiency on specific projects and processes. The Belgian location was able to significantly reduce both its production area and the throughput times for producing components for the Japanese vehicle manufacturer this year.