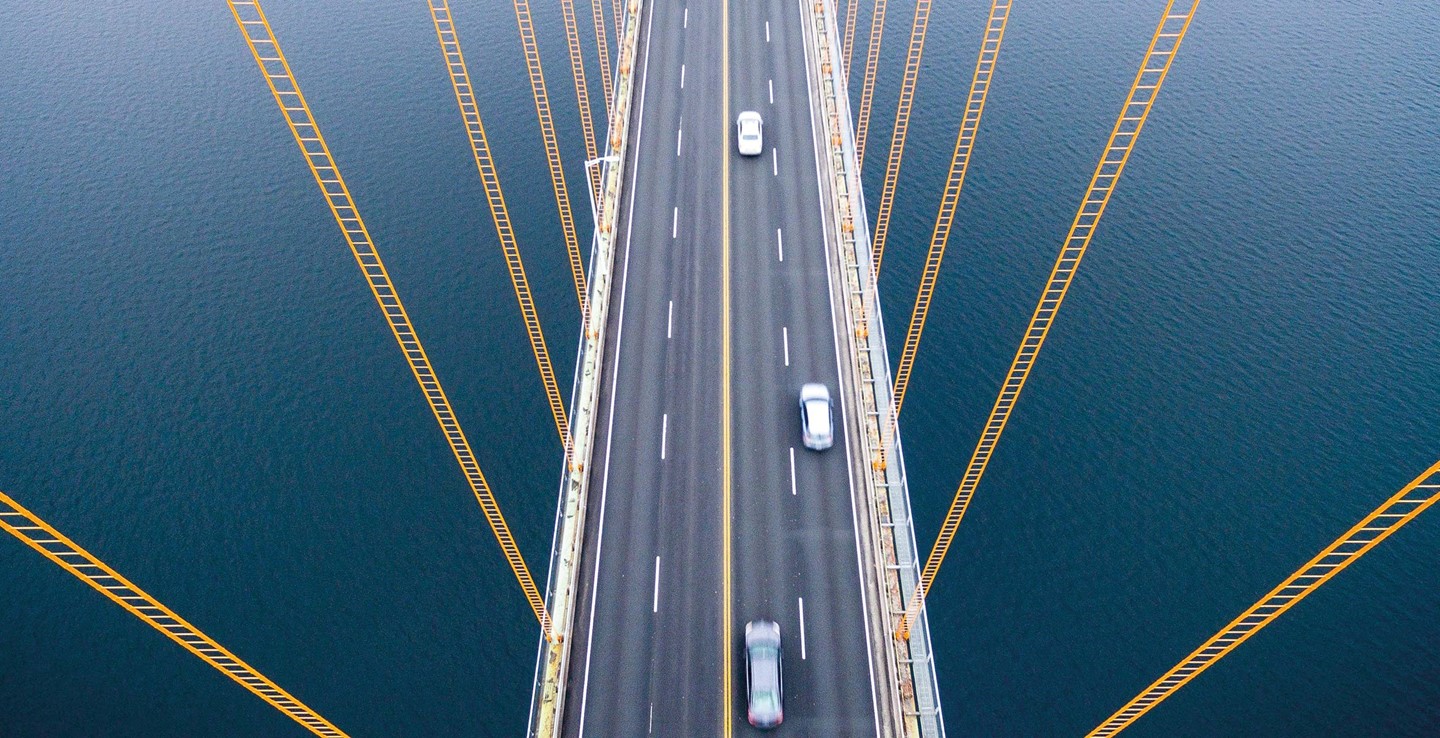 In a highly challenging year impacted by the coronavirus pandemic, Autoneum both invested in and further extended its innovation leadership: The Company not only launched "Autoneum Pure.", a label determining particularly sustainable technologies, but also expanded its product portfolio by adding components dedicated for electric vehicles among other things. Furthermore, various customer awards once again acknowledged Autoneum's operative excellence – a success factor for the Company from which numerous vehicle manufacturers around the world benefit.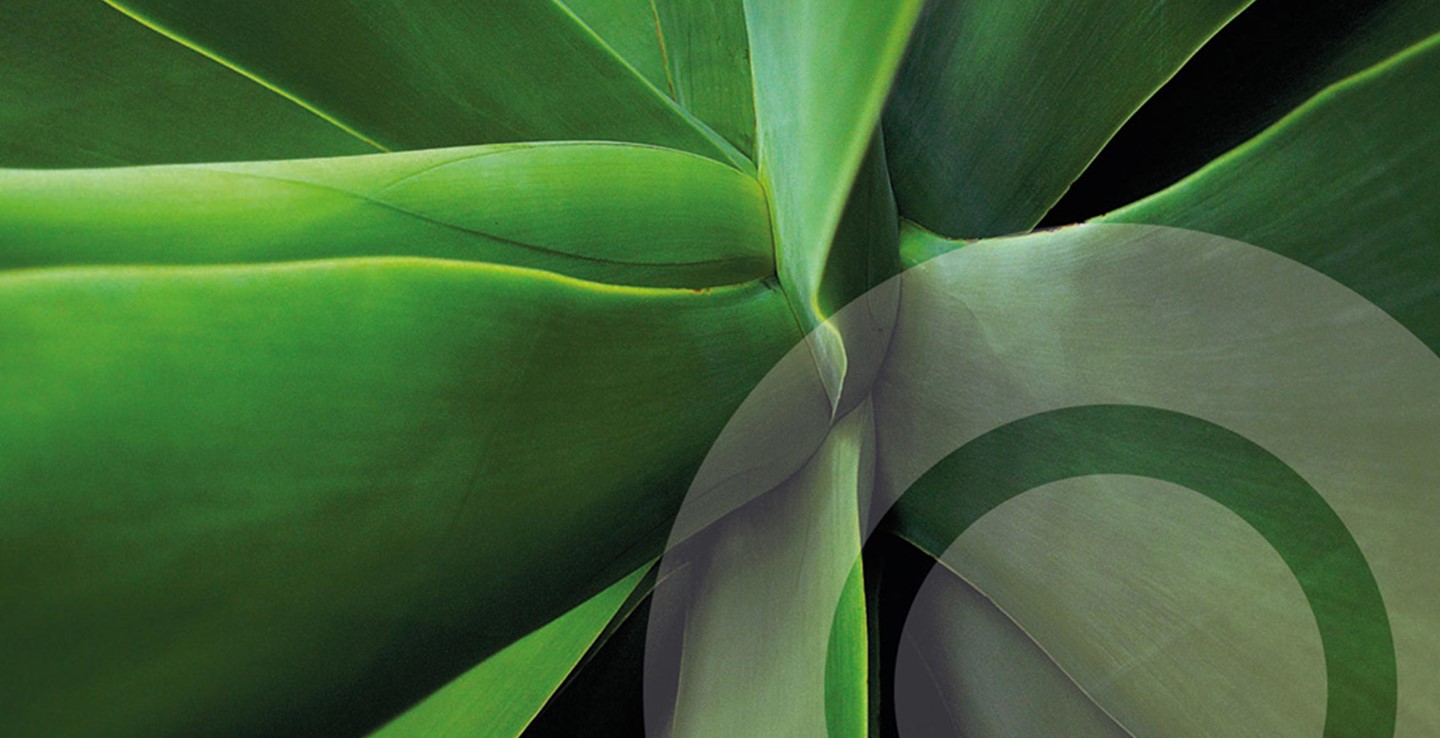 "Autoneum Pure." – particularly sustainable
Products with an excellent environmental performance throughout their entire life cycle – that is what "Autoneum Pure." stands for. The label determines particularly sustainable technologies, thereby guiding car manufacturers in the selection of components for environmentally-friendly models. Autoneum already offers various multifunctional technologies and products that meet the high standards of "Autoneum Pure." products: Ultra-Silent for underbodies and battery undercovers, Di-Light-based carpet systems, electric engine encapsulations made of Hybrid-Acoustics PET and Mono-Liner, an especially light wheelhouse outer liner that helps to achieve a lower vehicle weight and correspondingly reduces fuel consumption and emissions.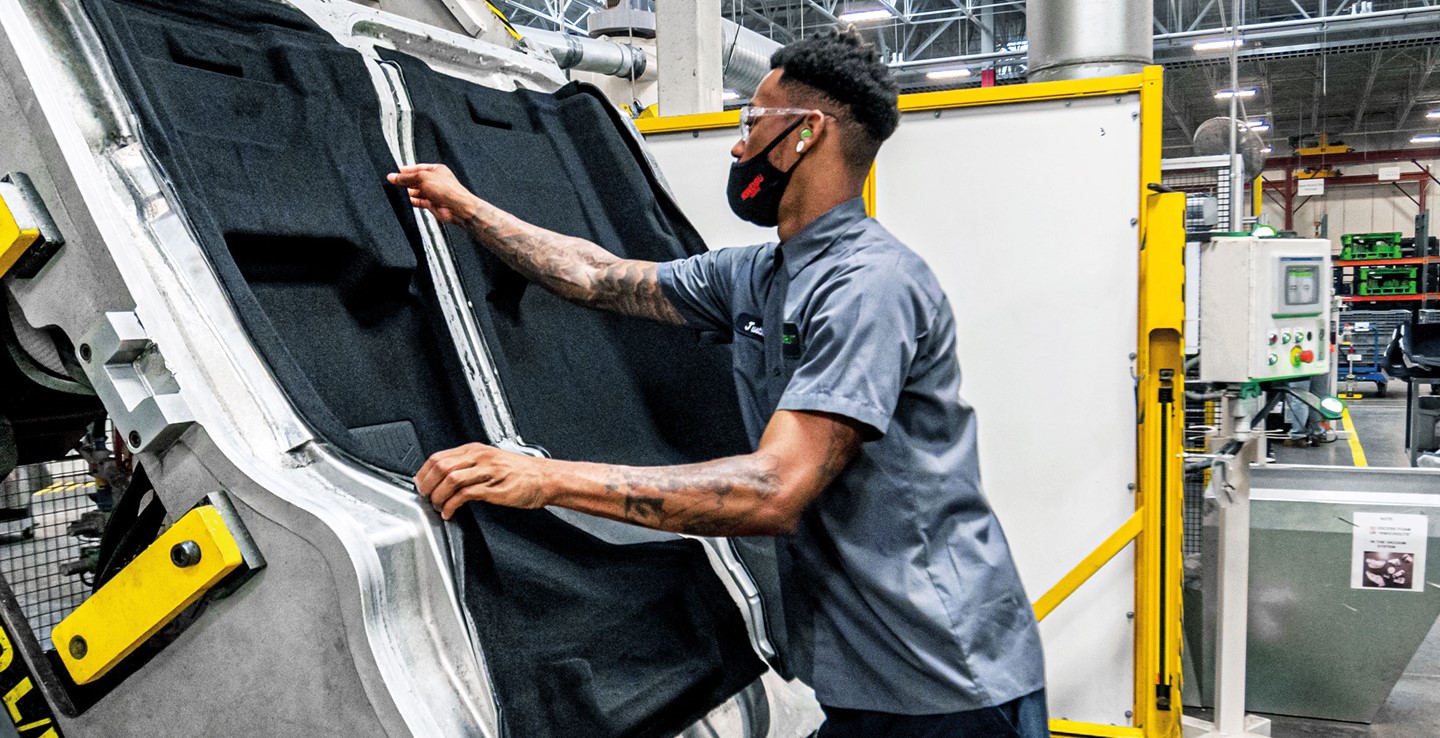 Turnaround on track
Thanks also to the progress in the implementation of the turnaround program for its North American sites, Autoneum has obtained important operational and financial improvements in 2020. Despite the significant impact of the coronavirus pandemic especially in the first half of the year, the turnaround has proceeded according to plan: Necessary efficiency improvements, especially in production, and cost savings in all areas have been achieved. Actions for further improvements in 2021 are currently being prepared and implemented.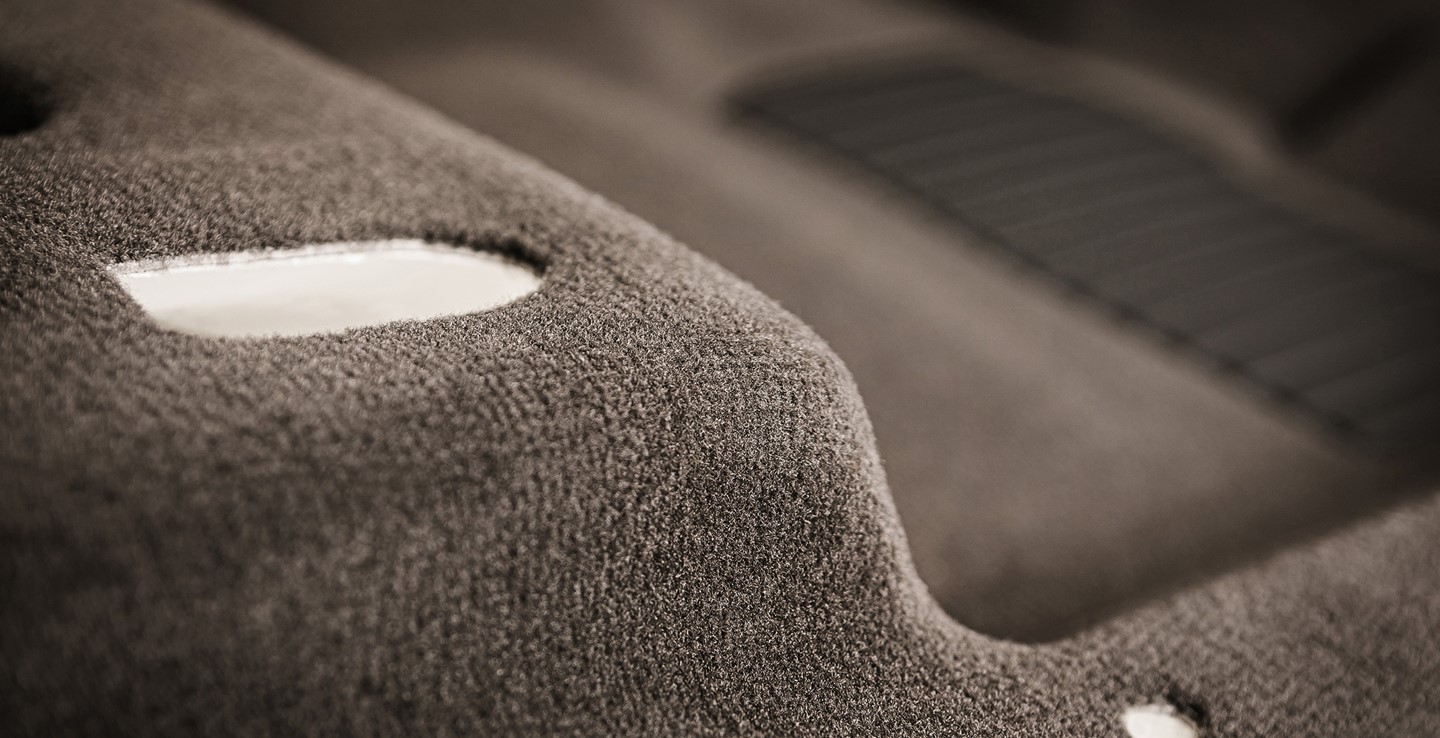 Relive-1: PET in its most beautiful form
With Relive-1, Autoneum now offers a premium technology for vehicle carpets that not only impresses thanks to its aesthetic appearance, but also has an exceptional environmental performance. Among other things, carpets made of Relive-1 convince through their sustainable material composition: Only recycled PET bottles are used to produce the carpet fibers. At the same time, Relive-1 is robust, water-repellent and particularly easy to clean – and thus enhances any car interior.
Sales market China
As the world's largest automotive market, China is not only an important sales region for vehicle manufacturers and suppliers alike, but also a pioneer in new forms of mobility. Thanks to the rapid recovery from the pandemic-related decline, over 23 million light vehicles were produced in China in 2020, with around one million of these being electric vehicles. With seven local plants, Autoneum supports both international and local vehicle manufacturers with multifunctional lightweight components for noise and heat protection in their efforts for sustainable mobility. And it has done so with success: 15 electric models produced in China are already equipped "by Autoneum".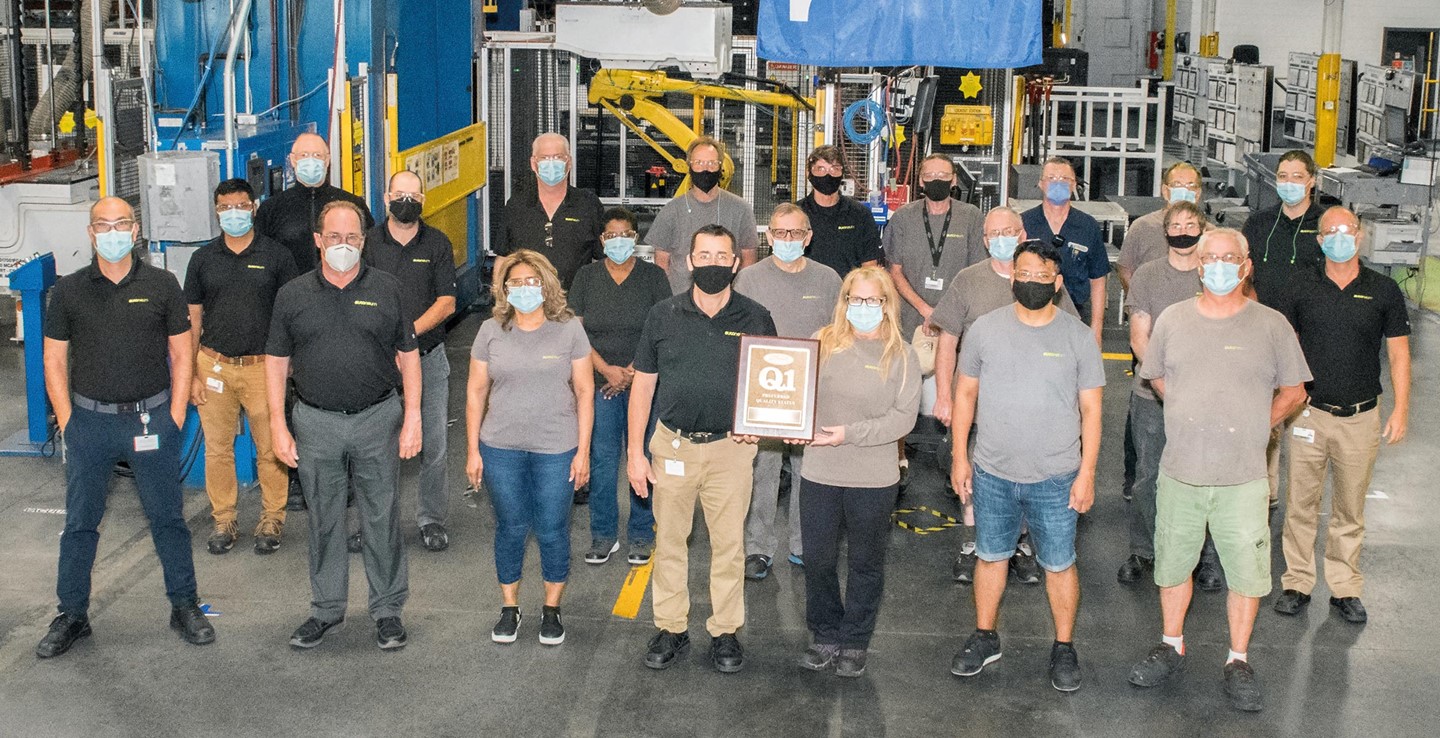 Focus on operational excellence
In 2020, Autoneum has once again received various customer awards honoring its product quality and the way orders are executed in its manufacturing facilities. Among others, the plants in San Luis Potosí, Mexico, and in London and Tillsonburg, Canada, were proud recipients of the prestigious "Supplier Quality Excellence Award" for faultless production and smooth logistics from long-standing customer GM. With its outstanding delivery and quality standards, the London plant has also convinced Ford as a "Q1 supplier". But there are no limits to quality: The joint venture plant in the South African city of Rosslyn stood out as well for its operational excellence and was honored as one of more than 100 contenders with the "Toyota Quality Management Award".
Green light for electric cars
For electric vehicles, driving range and energy efficiency are crucial. With an innovative frunk made of the lightweight mono-material Ultra-Silent, Autoneum helps customers to reduce the vehicle weight of e-models and thus ensures additional mileage. Compared to standard components made of plastic, Ultra-Silent frunks are more than 50% lighter. But the e-car innovation has even more up its sleeve: It absorbs both driving and vehicle noise and is particularly environmentally-friendly – because it is made entirely of recyclable PET.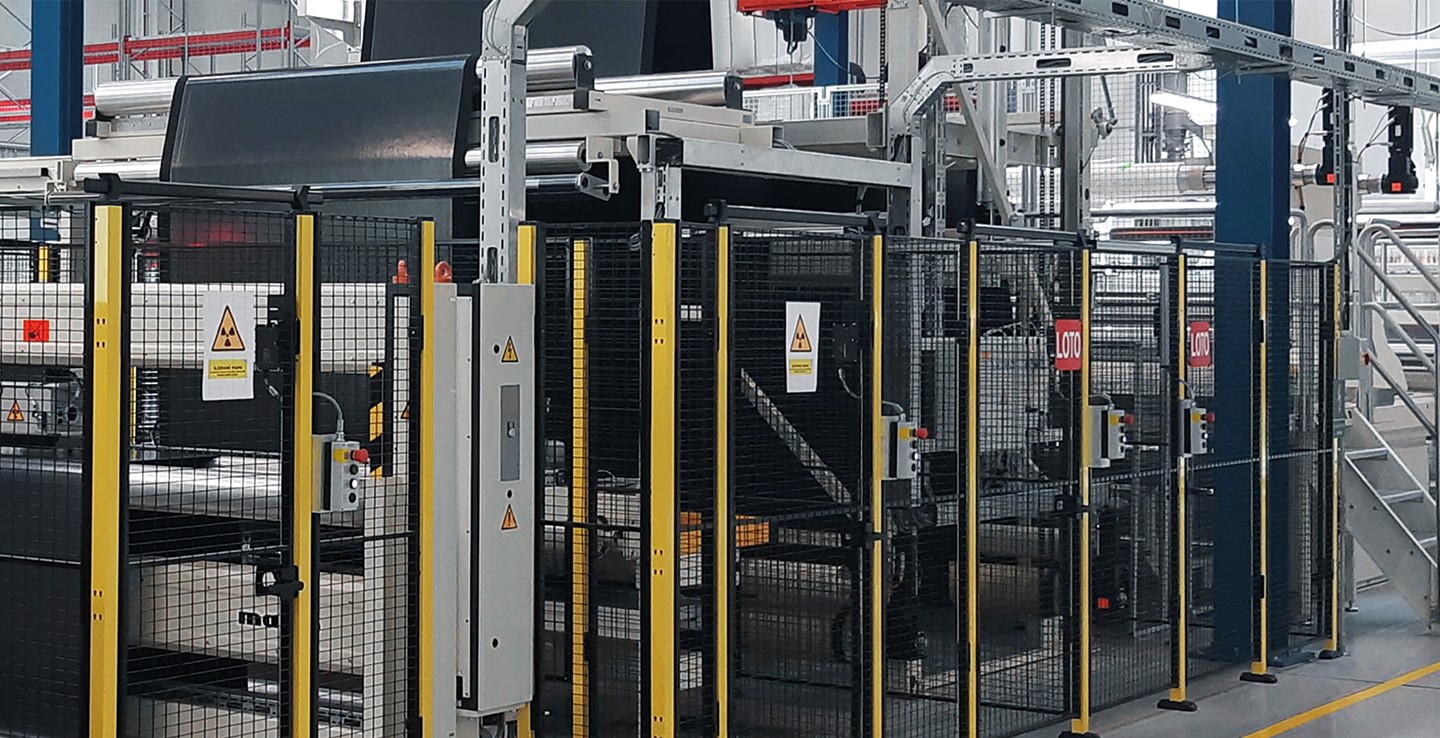 Bor: investment in highest product quality
At the Czech plant in Bor, Autoneum produces needlepunch and tufted carpets for German, French and Korean vehicle manufacturers at its facility arranged over 35 000 square meters. Thanks to a newly installed non-woven carpet line and an associated innovative back coating machine added in 2020, daily production output has been increased to over 12 000 carpets. Drivers of a wide range of vehicle models – from small and sporty models to SUVs – benefit from the noise-absorbing, durable and aesthetic carpet systems offered by the market leader.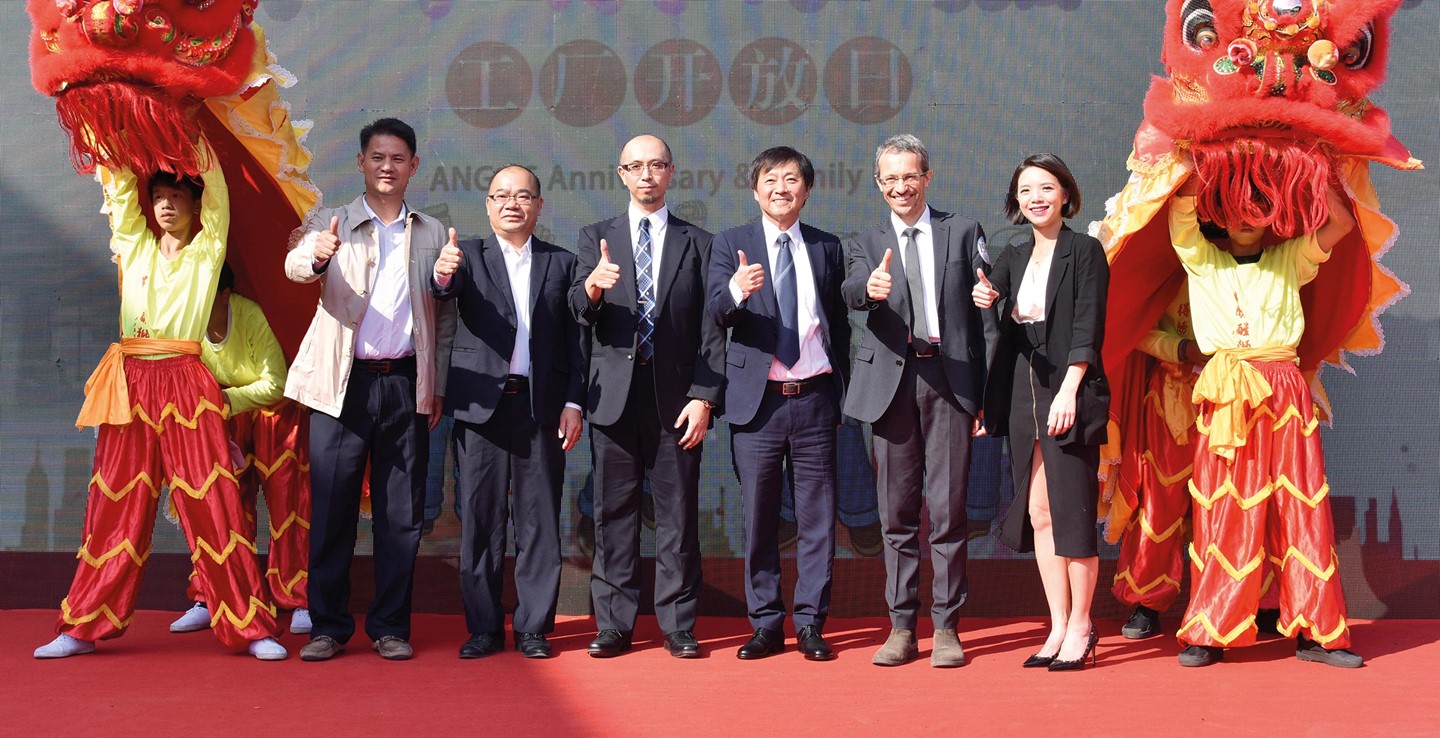 Happy Birthday, Guangzhou!
More than 200 million. That's how many components our plant in Guangzhou in southern China has pro- duced since it opened 15 years ago. Today, more than 500 employees produce around 130 000 parts daily in Autoneum's first Chinese joint venture plant. Customers such as Honda, Nissan, Toyota, GAC and XiaoPeng benefit from Autoneum's lightweight carpets and inner dashes – for both gasoline engines and electric vehicles.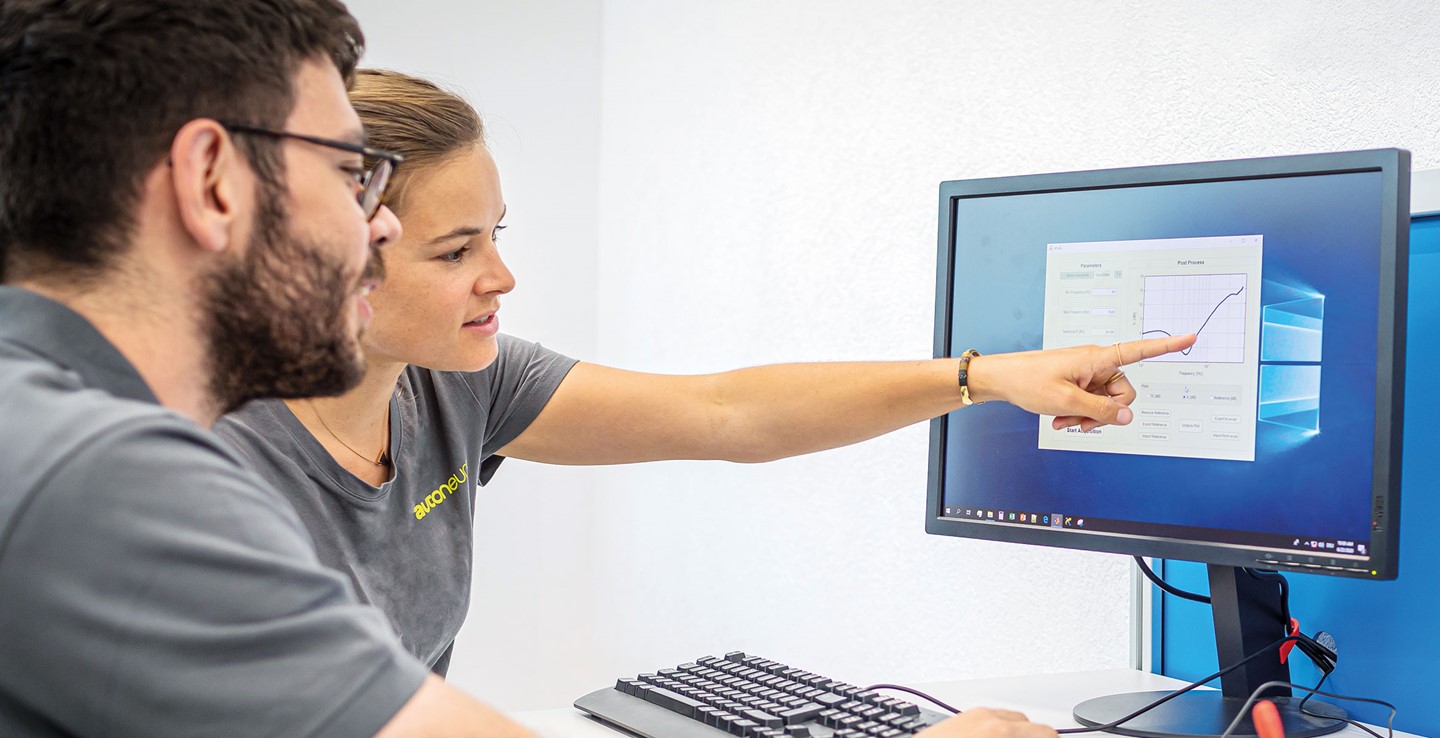 ATLAS: measure­ment system for perfect acoustics
With the progressing electrification of mobility and the trend towards autonomous driving, remote working and recreation in the vehicle are becoming a matter of course. The prerequisite for this is a passenger cabin that is as quiet as possible. To this end, Autoneum's new ATLAS measurement system identifies potential internal and external noise sources already in the pre- development of new models and sets new standards: In no time, customers can now assess and select acoustic components and materials tailored to their needs in a resource-saving manner.