Corporate Responsibility
Autoneum has committed itself to become the Corporate Responsibility benchmark among its industry peers. By managing human and natural resources responsibly, the Company aims to make a decisive contribution to a sustainable future. For "Advance Sustainability", one of Autoneum's four strategic focus areas, a comprehensive set of environmental, social and ethical targets has been defined in 2018, which are based on the Corporate Responsibility Strategy 2025. Within this framework, a range of projects and measures were already undertaken during the reporting year.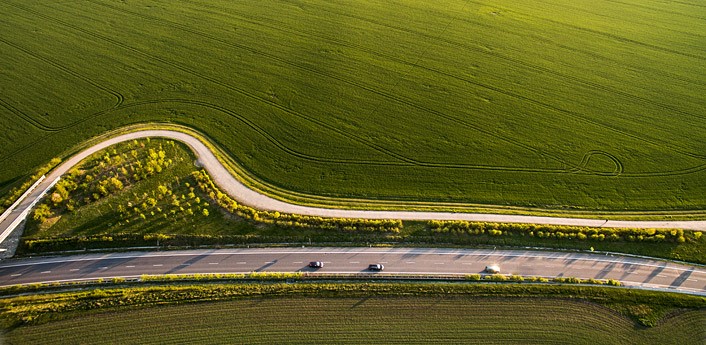 Eco-efficient production processes
Autoneum works continuously to reduce its environmental footprint. To that end, a total of 82 environmental efficiency projects were implemented at 28 locations worldwide in 2018. Among these was the introduction of energy monitoring and energy-efficient LED lighting at various sites. In addition to energy efficiency measures, Autoneum is endeavoring to create closed material loops whereby raw and other materials used during the production process can be completely recycled and waste reduced. Accordingly, the Company further expanded its recycling capacity in 2018. Business Group Asia has installed three new facilities for recovering scrap from the production of heavy layer foam. Furthermore, the Autoneum plant in Oregon (Ohio), USA, has developed a new process for the recycling of polyester waste, which will be used in the production of inner dashes and floor insulators from 2019.
Occupational health and safety
Employee health and safety is a top priority for Autoneum. The Company has therefore committed itself to providing a safe and healthy work environment for employees as well as customers, suppliers and visitors to company sites. To this end, Autoneum launched new initiatives in 2018 such as the five-module safety program for promoting a preventive occupational health and safety culture. Six pilot locations have already introduced this program and more are to follow in 2019. In addition, the existing occupational health and safety e-learning program was expanded during the reporting year to include different accident scenarios. These are intended to help employees better understand the consequences of unsafe conduct and develop appropriate behavioral patterns. Furthermore, Autoneum further expanded its standards in the area of machinery and equipment safety and developed training materials on handling hazardous energy sources and working at heights.
Employees are Autoneum's most important asset. An engaged, motivated and culturally diverse workforce is essential for the Company's sustained business success. In 2018, Autoneum conducted a survey to obtain a comprehensive picture of employee satisfaction and well-being. The findings from the survey for all Autoneum locations will be analyzed in 2019 and appropriate measures for improvement implemented. The Company also defined specific targets and key performance indicators for diversity and inclusion in an effort to promote the cultural and individual diversity of its workforce. Furthermore, last year Autoneum once again made significant investments in employee development, including the International Leadership Program (ILP). The program is directed at managers who display high performance potential. In 2018, 20 candidates from all four Business Groups had the opportunity to become involved in a selection of projects that are strategically important to Autoneum and thus develop valuable competencies.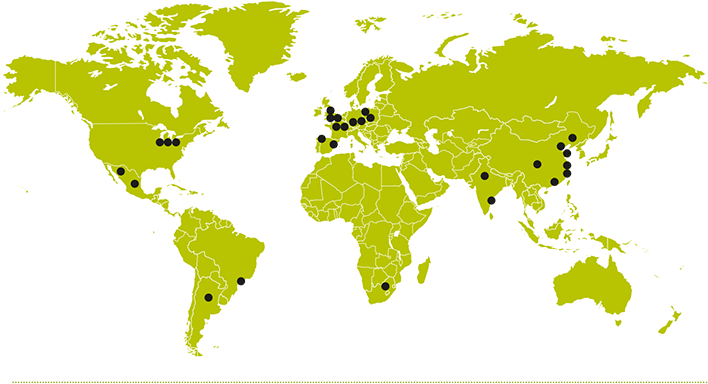 82 eco-efficiency projects at 28 locations worldwide
Autoneum aims to act in an exemplary and ethical manner both within the Company as well as in all business relations. The Company complies with legal requirements and sets the highest ethical standards as its benchmark. In 2018, Autoneum expanded its compliance policy framework with new guidelines on preventing corruption and on data protection. In order to ensure compliance with the European Union's General Data Protection Regulation (GDPR), each Business Group appointed a data protection officer. Last year, the Company also conducted several training and e-learning campaigns as a way to raise employee awareness about fair competitive practices, cybersecurity, the Code of Conduct and the Speak Up Line (confidential reporting channel).
Autoneum has a significant economic impact on the communities surrounding its sites, in the form of employment, tax and infrastructure investment. At the same time, the Company builds lasting ties to members of the relevant local communities in order to support them with targeted engagement programs. To this end, every Autoneum site is required to engage in at least one local community project each year. During the past year, a total of more than 120 initiatives were implemented worldwide. Autoneum also continued with its global philanthropy project – the Bookbridge program – in 2018. The objective of Bookbridge is to establish financially independent learning centers in developing countries. As part of a six-month part-time program, Autoneum employees were involved in the development and creation of a learning center in Mongolia last year. In addition, Autoneum presented its "Social Engagement Award" for the second time in 2018. It honors those employees who make an extraordinary contribution by engaging in community or environmental projects in their free time.